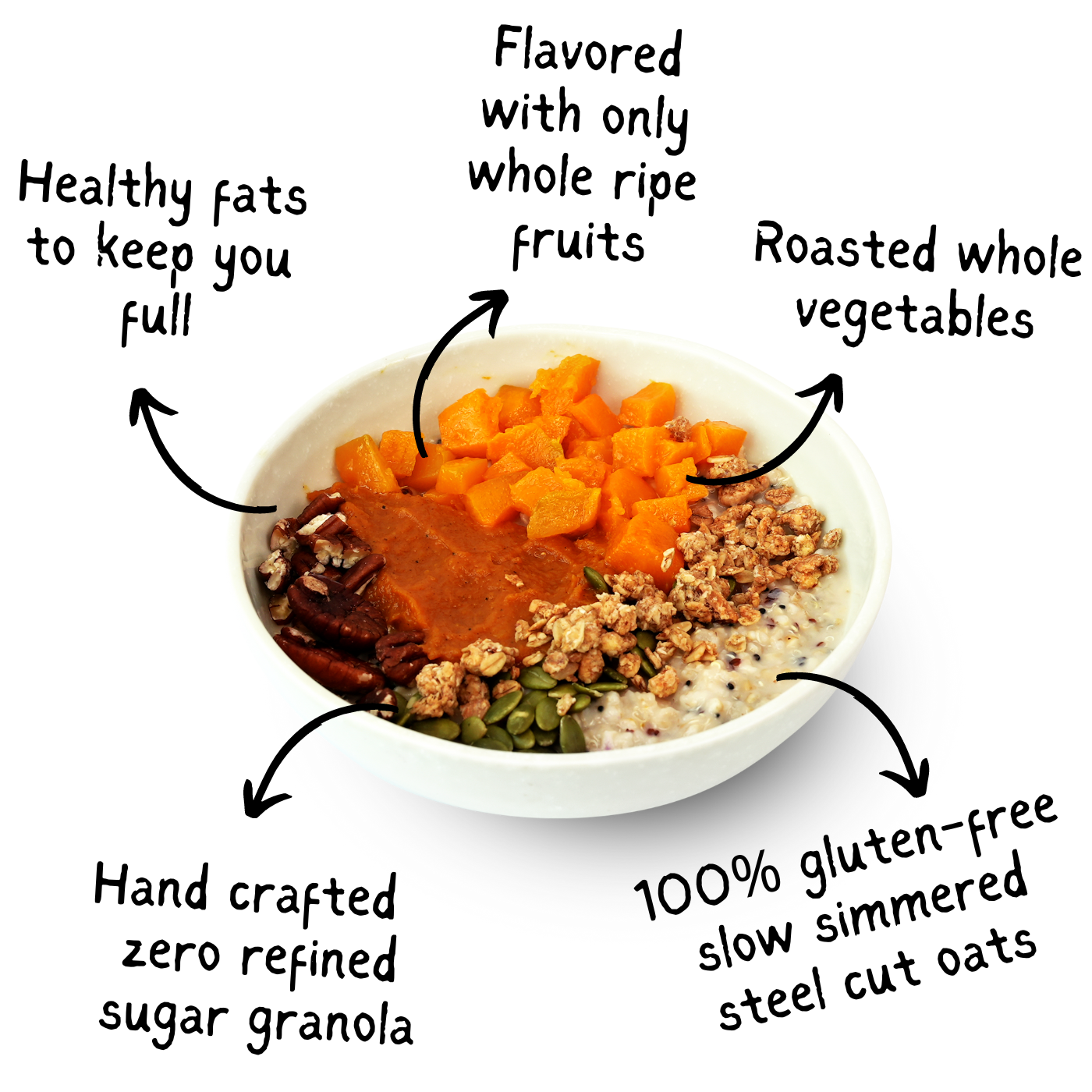 Pre-run Fueling
Layered with complex slow release carbs and healthy fats to keep you energized and throughout your run:
- Steel cut oats for slow energy release without the crash
- Roasted vegetables and whole fruit provides you with simple carbs+ fiber for a jolt to your taste-buds and glycogen stores
- Nuts and Superfood for the essential healthy fats that keep to full and chugging along all run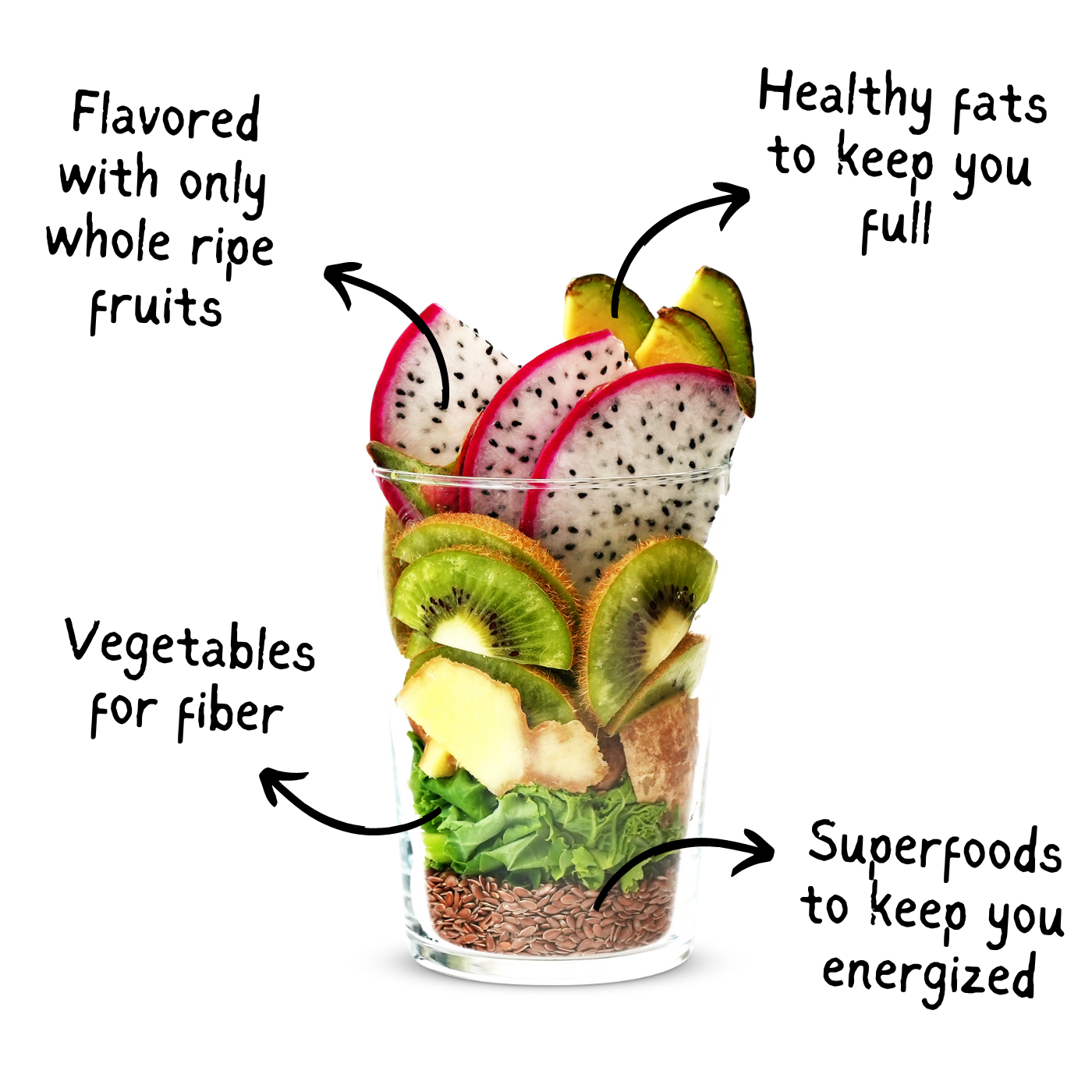 Post-run recovery
Made from only whole fruits, vegetables and superfoods. Blend with oatmilk or water for the perfect post workout recovery smoothie
- No sugar or cheap fillers, Vegan and gluten free
- Slow ripen fruits for optimum flavor and nutrition replenishment
- Superfoods and antioxidant rich ingredients to kick start the recovery
- Add a scoop of your own protein or recovery powder for a supercharged recovery drink
Always Ripe Fruits
Never wait for another fruit to ripen, or suffer a sub-par meal because you're missing an ingredient.
Ready in minutes
Truly nutritious meals take time to make, but you have us. Now sit back and enjoy your best life
No Clean up
Yes! It is that easy. Everything packed into easy and convenient single servings to keep you going
Frequently Asked Questions
Storage/Expiration
Keep the cups frozen in your freezer
Oatmeal/Smoothies can be store for up to a year although we recommend consuming it by the best buy date listed on the cup (6 months from the date of production)
We'll ship your oatmeal/smoothies in a thermal insulated bag/box along with enough ice to keep them frozen. That said it is best to have somebody around to collect these and put them in the freezer immediately
Product questions
Each smoothie/oatmeal cups is a single serving portion
Yes we do not add any animal products into our smoothies/oatmeal
We've ensured that at risk items (e.g rolled oats) are from gluten free sources.
Our facility is currently not gluten free certified
We do not add any sugar or sweeteners. Rather we lean on ripe fruits (e.g. bananas) and dates to add sweetness to a smoothie
Organic Raw agave is added to certain oatmeal flavors for a hint of sweetness but kept to a minimum
Packaging
The cups and lids (like most paper food packaging in singapore) are PE lined to ensure that they remain dry from both the liquid and condensation. In Singapore, they are recyclable as long as you wash them!
You can keep both ice and box to use. Otherwise, you can also leave them by your door during your next purchase and our delivery team will reuse it for your next batch