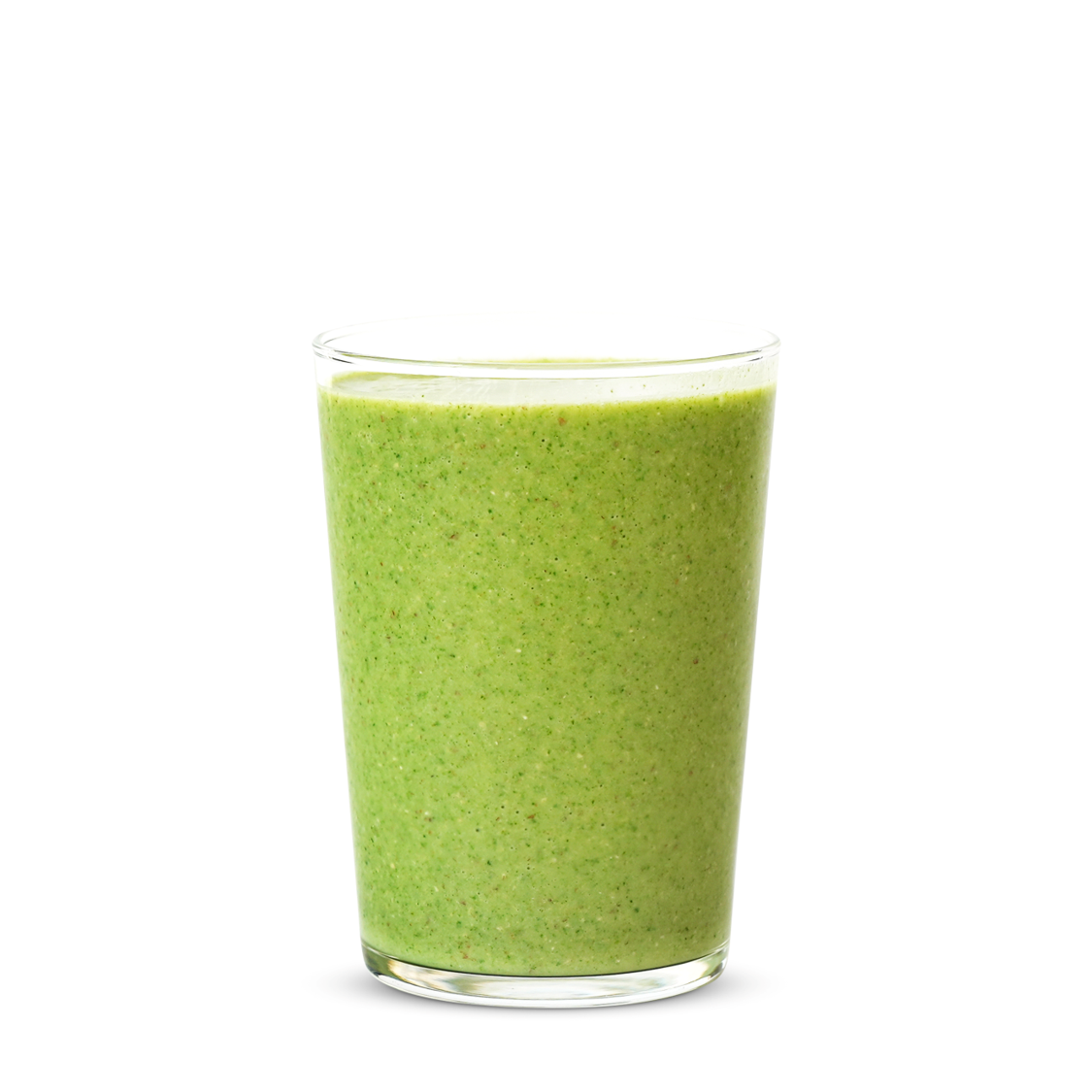 Morning Dew
Making your bed in the morning is a drag, but that's what adults do.....so is eating your greens. Stuffed with spinach, kale and healthy avocado, this smoothie is perfect for the responsible adult you are. Psst we did add a little surprise for the little kid that still resides in everyone of us...heaps of sun ripened honey dew! Eating your greens has never been more enjoyable.

Honey Dew: Sweet, refreshing and bursting with floral aromas, there's nothing better than a ripe honey dew

Spinach: Packed with vitamins A, C K iron and calcium; all hail king of the greens

Kale: Yes. it is a tad hipster, but its ability to pack in fiber, vitamin C, K, and calcium is hard to ignore. We promise, blend it well and you'll never notice it

Avocado: The ultimate superfood that needs no introduction....full of good fats and fiber, this bad boy keeps you full and satiated for longer
Honeydew, Bananas, Spinach, Avocado, Kale, Rolled Oats, Chia Seeds
1) Remove the lid and seal and fill to the brim with your choice of liquid (250ml)

2) Blend using your blender's smoothie mode. If your blender does not have one, blend on low for 30-45 seconds then on high for another 30-60 seconds until smoothie is smooth

3) Pour it back into the cup and enjoy!
Key Ingredients
Honey Dew: Sweet, refreshing and bursting with floral aromas, there's nothing better than a ripe honey dew

Spinach: Packed with vitamins A, C K iron and calcium; all hail king of the greens

Kale: Yes. it is a tad hipster, but its ability to pack in fiber, vitamin C, K, and calcium is hard to ignore. We promise, blend it well and you'll never notice it

Avocado: The ultimate superfood that needs no introduction....full of good fats and fiber, this bad boy keeps you full and satiated for longer