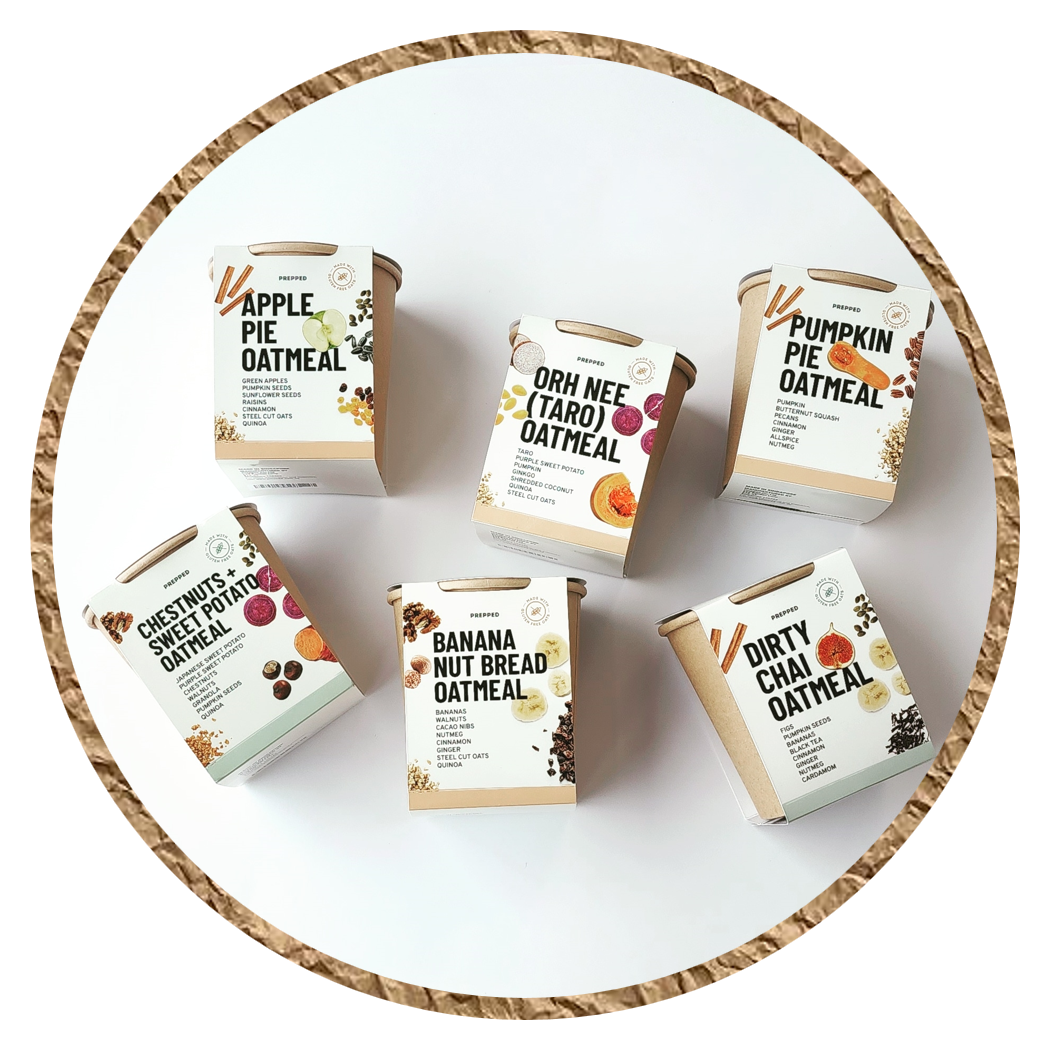 Smoothie/Oatmeal Subscription
What's worse than Monday mornings? Monday mornings without your usual pick-me up smoothies (because you forgot to order them), when you find yourself staring at the bottom of whatever bland substitute drink you're hoping might get you through the day.
Take it from us - that substitute drink rarely works, but you know what does? A subscription to ensure that you never run out! It's probably the most fuss-free way to get our smoothies/oatmeal right to your door step. Just decide on how many kits you want, how long (or short) you'd like to commit for, and your delivery will appear magically like clockwork. Survive (and thrive!) on Mondays.

Please note: Selection of specific flavours of oatmeal/smoothies is not available for this option. If you prefer to choose your flavours, please select the "Build Your Own" option instead.
What's in my subscription?
Each delivery will include 6/8 smoothies or oatmeals (depending on your selection)
Unfortunately not at this moment. You can however use the build-a box option to build your own subscription
Like our usual smoothies/oatmeals, they are made in small batches and can be kept for 3 to 6 months in the freezer (expiration date at the bottom of the cup)
Delivery details
You can choose which date to receive your box as part of the checkout process.
You can change, skip or delay a delivery through the user account portal
Pre-paid plans
Unfortunately, pre-paid plans cannot be canceled half way (e.g. 2 weeks into a 4 week plan), but can be cancelled to prevent the plan from renewing
Pre-paid plans will renew at the end of the cycle at the same duration. You will get a notice email 3 days before the renewal.