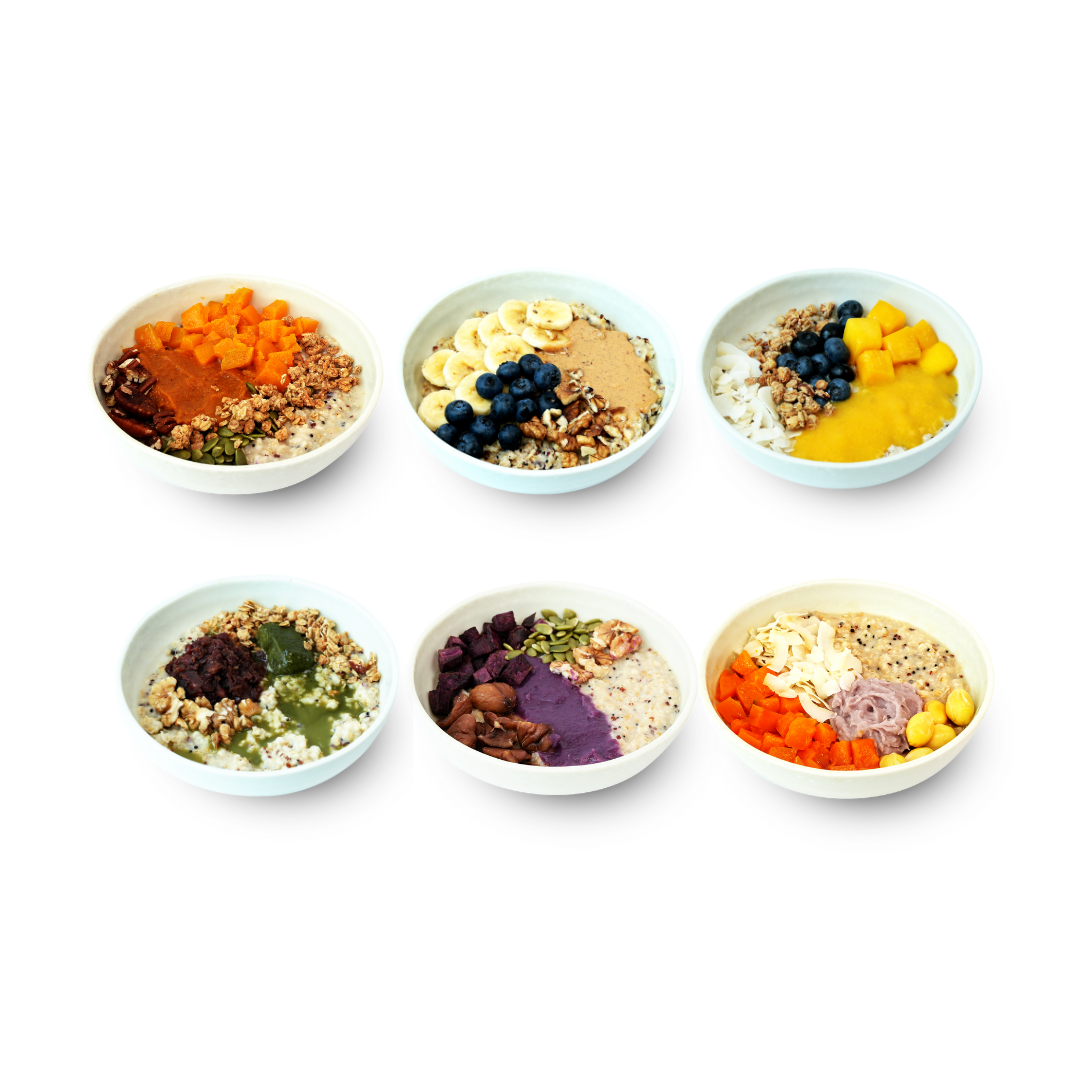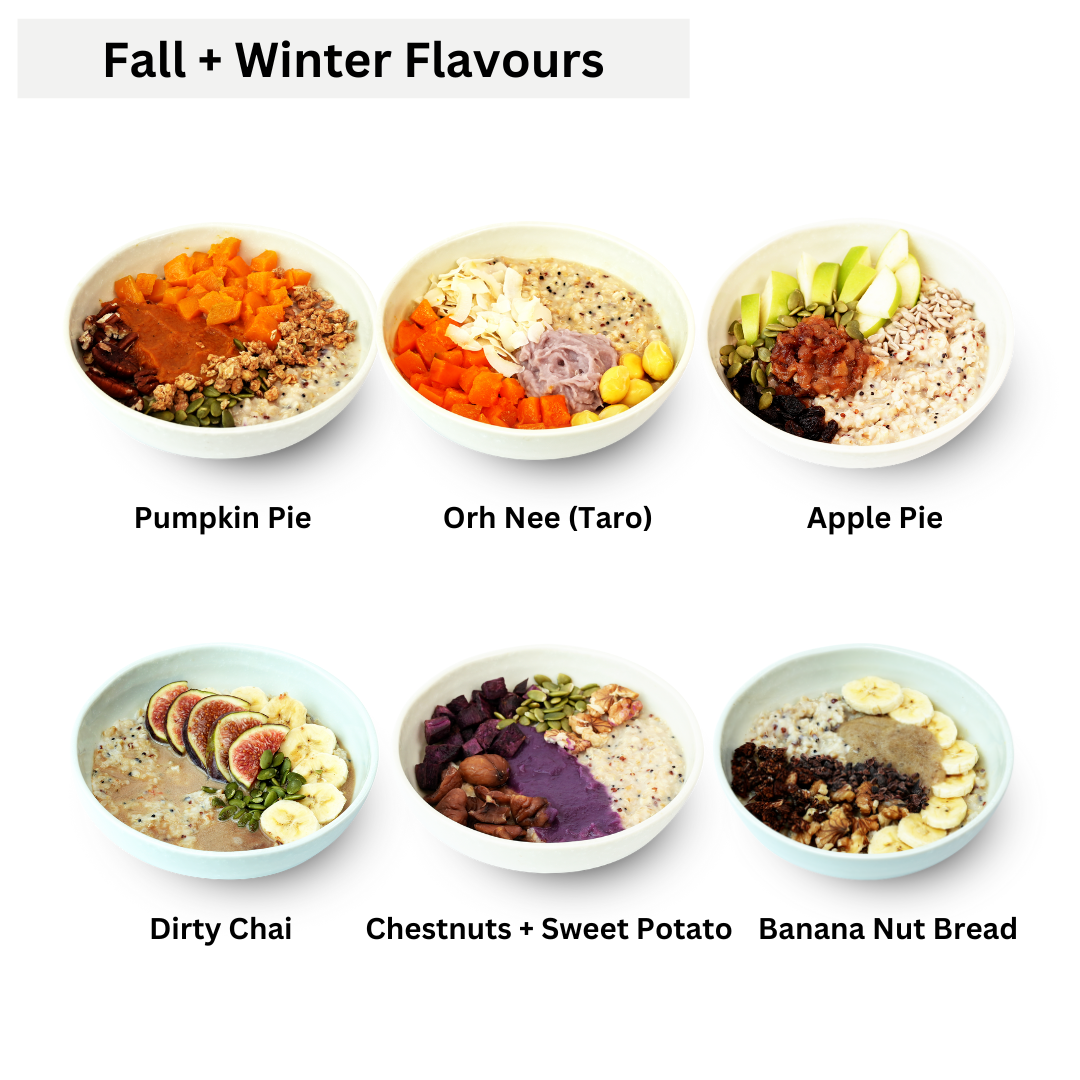 Forma - Bundle of 6 Oatmeal
Ready to heat oatmeal made with only whole fruits, veggies, and superfoods. Vegan and gluten-free, the perfect breakfast or mid-day snack. Every bowl is made with 100% gluten free steel cut oats to ensure slow energy release, keeping you full throughout the day without spiking your blood sugar. 4 minutes in the microwave and healthy breakfasts have never been easier!

Pick from our Spring + Summer or Fall + Winter Bundles!

Spring + Summer flavors:
• Black Sesame + Jujube
• Matcha + Adzuki
• Earl Grey + Lemon Curd
• Tropical Summerburst
• Coco + Mango
• Almond Cashew Butter
Fall + Winter flavors:
• Apple Pie
• Orh Nee (Taro)
• Pumpkin Pie
• Chestnuts + Sweet Potato
• Banana Nut Bread
• Dirty Chai
Each cup is one serving size and includes:
• Steel cut oats: Less processed that regular rolled oats, these oats contain more fiber and are more nutritious than the normal oats (they also taste better). They take longer to cook but thankfully we've done that for you...

• Flavour cubes: Made from scratch by puree-ing freshly roasted vegetables or fruit, these cubes melt into the oatmeal providing a depth of flavor. Cubes do not contain artificial flavor, refined sugars, or preservatives. *Raw organic agave nectar is used to add sweetness when necessary.

• Toppings: Oatmeal bowls are topped with a mix of fruit, roasted vegetables, or superfoods (nuts, berries..etc)


How to Heat
Microwave Instructions:
1) Remove protective film and add a splash (15-20ml) of your favorite liquid (oat milk, almond milk, cow's milk or water)

2) Microwave uncovered on high for 2-3 minutes until contents soften

3) Stir ingredients to ensure even heating, and microwave for another 30 seconds

3) Remove from microwave and allow the oatmeal to cool before digging in
PS: This is the most excruciating part...and we've only really lasted 30 seconds ever