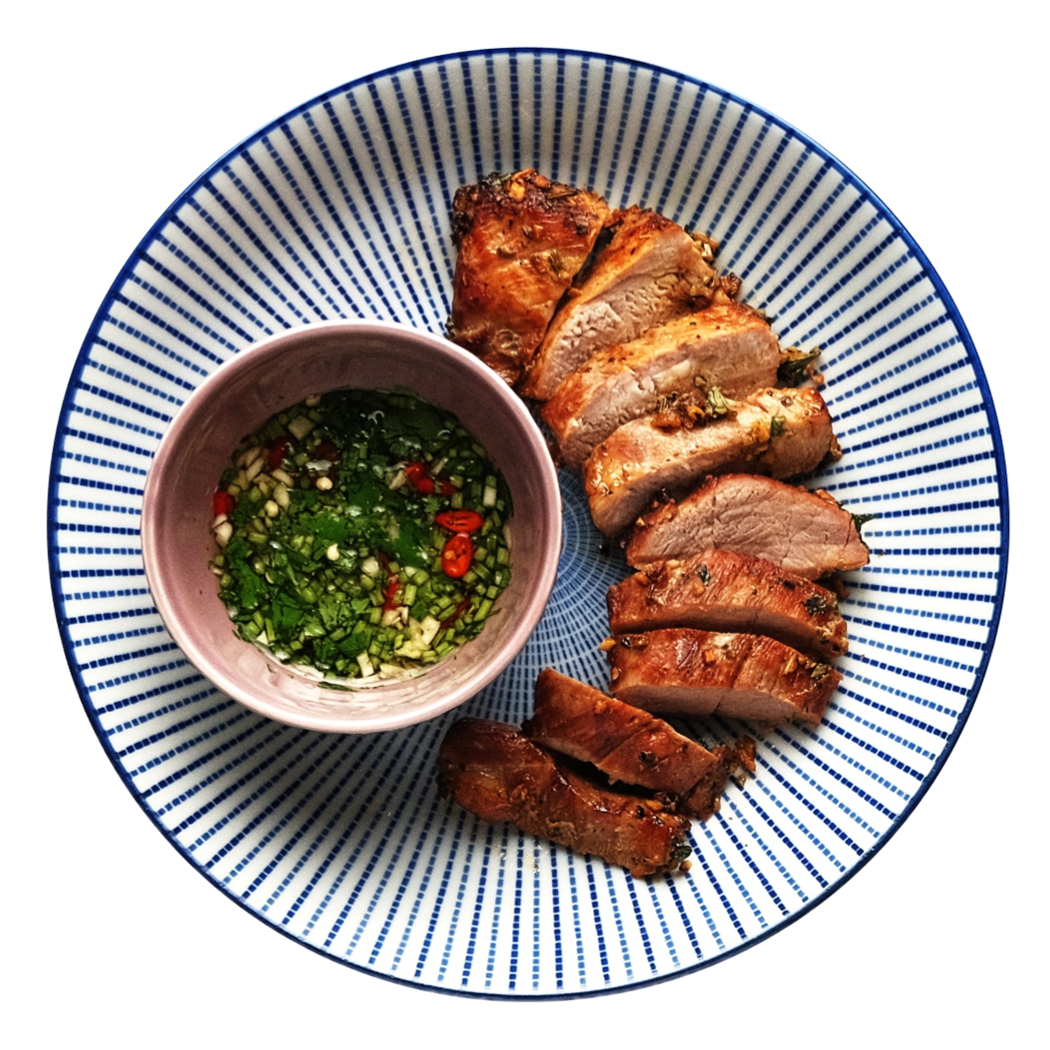 Thai Style Pork Collar
A super easy kit that will satisfy the carnivore in you (or your life). The savoriness of the marbled pork collar is contrasted perfectly with the tanginess of the lime based fish sauce.
Best thing: everything is chopped so the sauce is a breeze to make.
Pork Collar: 150g - 170g
Garlic: 5g
Cilantro: 5g
Chilli Padi: 5g

Sauce:
Fish Sauce, Lime Juice, Sugar, Light Soy Sauce, Dark Soy Sauce, Garlic, Cilantro, Black pepper
Contains crustaceans, fish, soy, gluten.
May contain traces of tree nuts
What to Expect
Effort Level: 1 Hats

Equipment Needed: Oven

Cooking Time: 15-18 minutes

Spice Level: Medium Spicy

Total Calories: 374 kcal