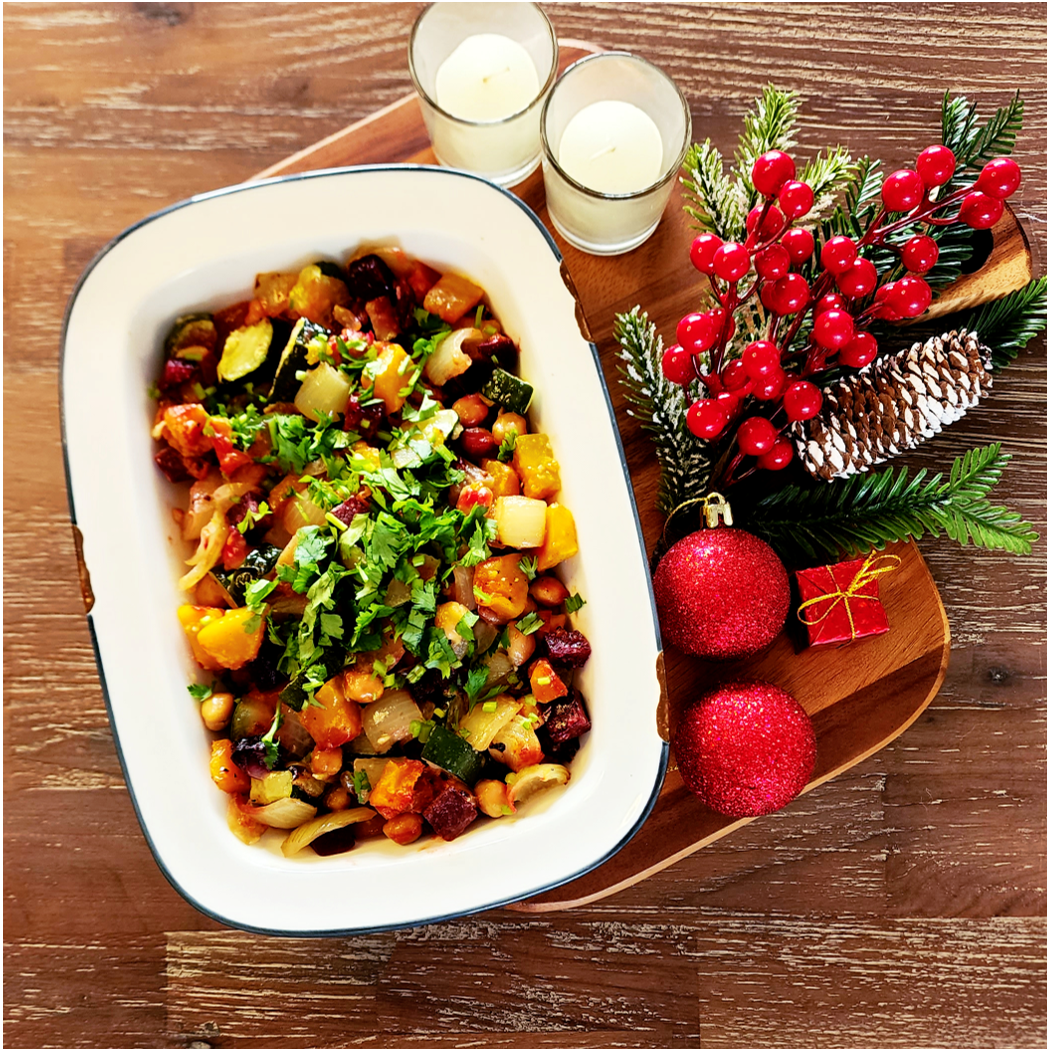 Tahini maple root vegetable roast
Roasted pumpkin, beets, zucchini, chickpeas and onions all smothered in a delectable tahini maple dressing. Slow roasting allows for all the natural sugars in the root vegetables to develop, enhancing the unique natural flavors of the root vegetables: (sweetness from the pumpkin, flora from the zucchini, earthy from the beets, savory from the onions, and nutty from the chickpeas). Oils from the tahini based dressing create great flavor transporters ensuring each mouthful is packed full of flavors sure to tickle your taste buds.
Pumpkin: 200g
Zucchini: 150g
Onions: 100g
Beets: 100g
Chickpeas: 80g


Sauce:
Tahini, Maple Syrup, Light soy sauce, Lemon Juice, Water, Olive oil


Effort Level: 1 Hat

Equipment Needed: Oven

Cooking Time: 40 minutes

Spice Level: No Spice (0 chilli)

Goes well with
Smoked haddock and salmon two fish roast: Two slabs of marbled Atlantic salmon stuffed with smoked Norwegian haddock, coriander garlic compound butter, and lemon. Smokey, savory and scrumptious; the ultimate Christmas showstopper

Mexican street corn (Elotes): Chargrilled mexican street corn loaded with peppers, onions and topped with cotija.