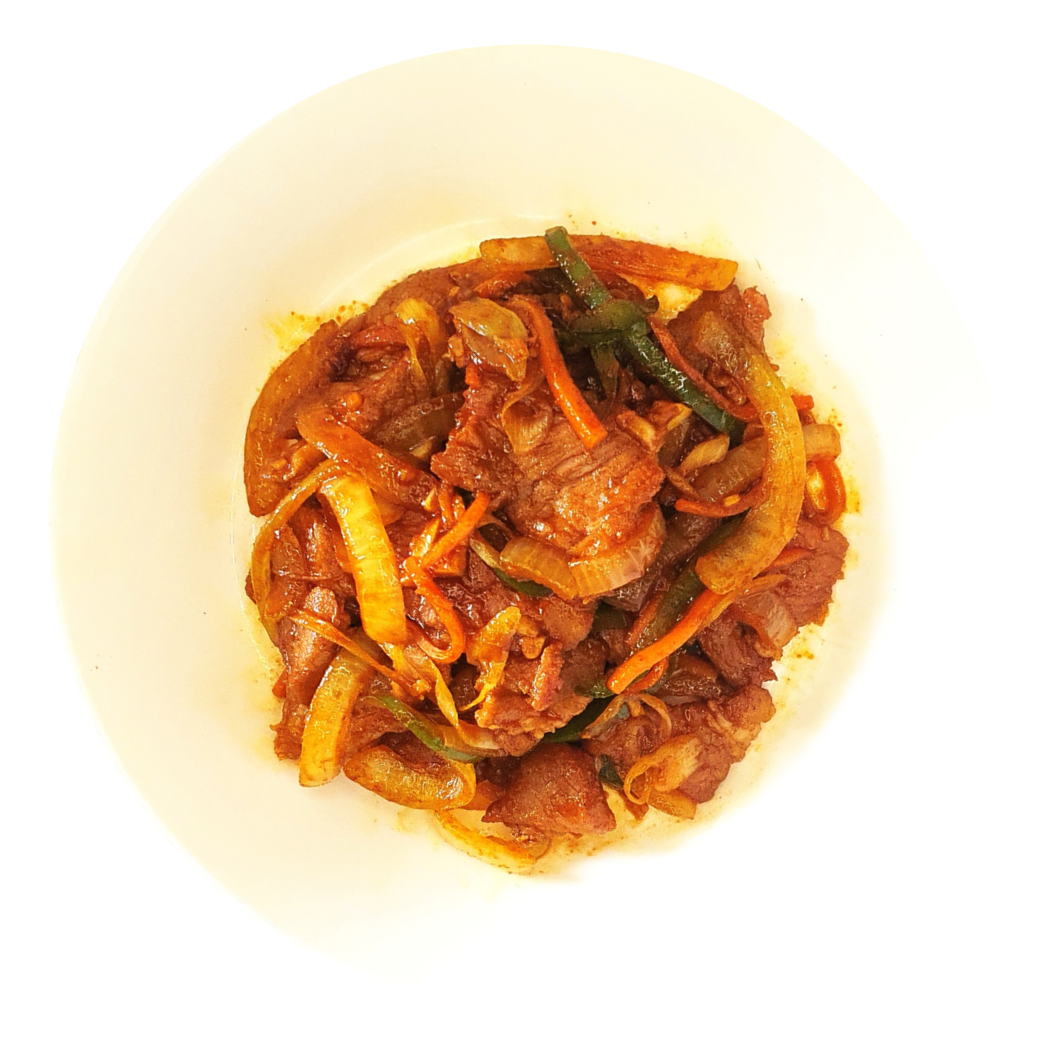 Spicy Pork Bulgogi
In Korea every restaurant, bar, and hole-in-the-wall drinking establishment has their own rendition of this dish. Every one of them tastes amazing (even our neighborhood grilled mackerel shop made a mean rendition of this dish).
Our rendition is an ode to our favorite version, the aforementioned grilled mackerel shop: Marbled pork collar slices slathered in a spicy garlic-ky marinade sweetened with crushed Naju pears…YASSS. Throw in a handful of shredded veggies and let the wok do the job!

PS: Make it fancy by pairing it with fresh lettuce or perilla leaves to form the ultimate wrap

Pork Collar: 120g
Onion: 50g
Carrot: 20g
Green Pepper: 20g
Leek: 20g

Marinade/Sauce: 55ml
Gochujang, Light soy sauce [Water, Soya Bean, Sugar, Salt, Wheat Flour, Sodium Benzoate], Sugar, Pear Juice, Garlic, Ginger
Contains soy, traces of seafood, gluten. May also contain traces of tree nuts.
What to Expect
Effort Level: 1 Hat

Equipment Needed: Pan

Cooking Time: 5-6 minutes

Spice Level: Medium Spice (2 chilli)

Total Calories: 365kcal