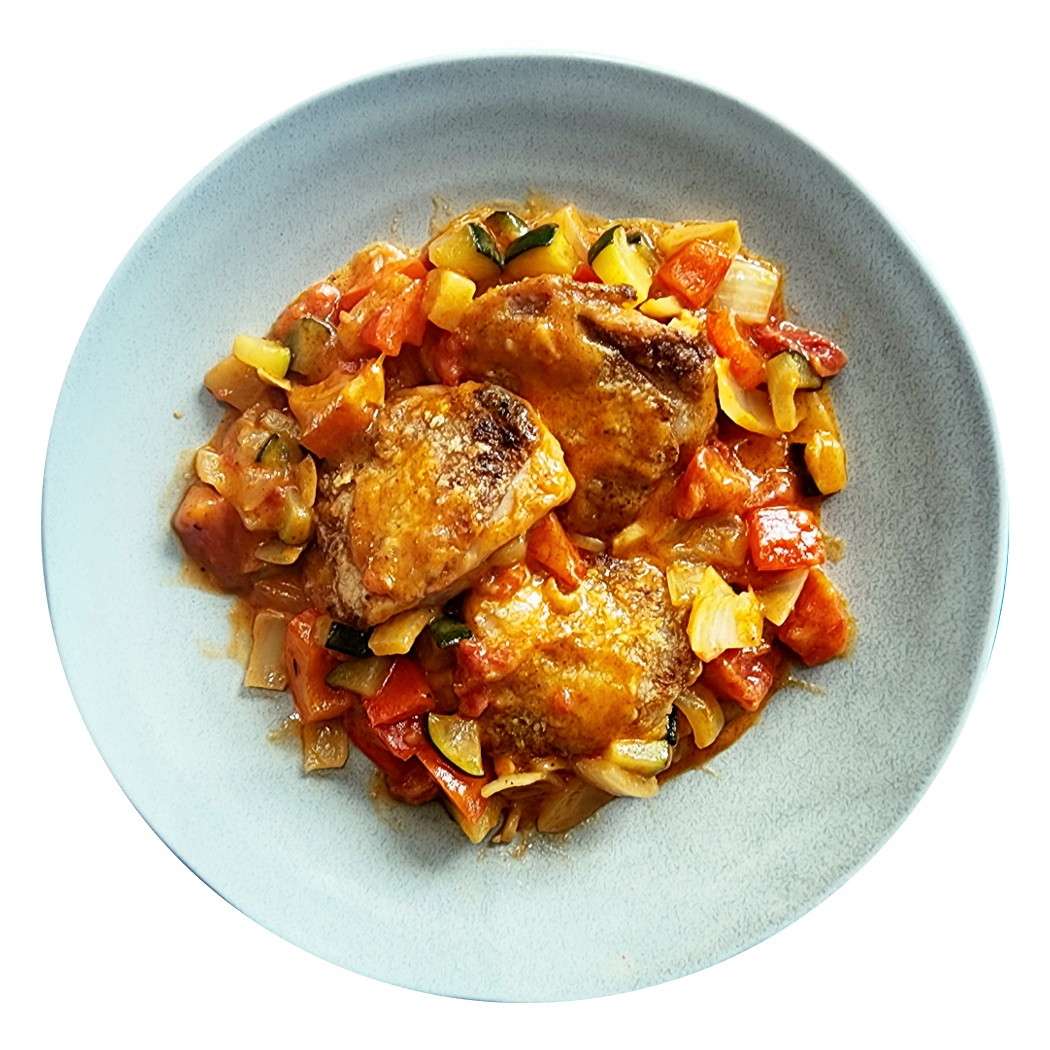 Ratatouille Chicken
Fresh summer vegetables, crispy chicken medallions, and a tangy tomato based sauce; this recipe is great on a bed of pasta or rice and will have you licking your plate clean.
PS: Add a bit more water if you prefer a chunky stew. 
Chicken Thighs: 200g
Zucchini: 40g
Onions: 40g
Red Peppers: 40g

Sauce/Marinade: 140ml
Diced tomato, Chicken stock, Olive oil, Coconut powder, Smoked paprika, Sea salt
Contains gluten.

May contain traces of tree nuts.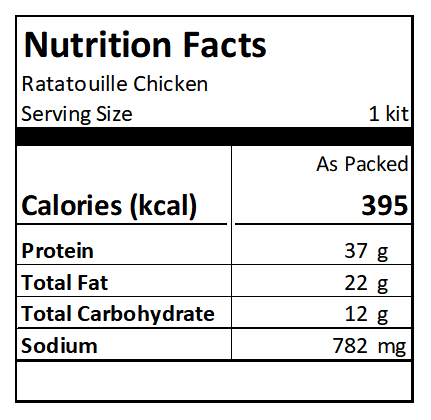 What to Expect
Effort Level: 2 Hats

Equipment Needed: Pan

Cooking Time: 10-12 minutes

Spice Level: No Spice (0 chilli)

Total Calories: 395kcal