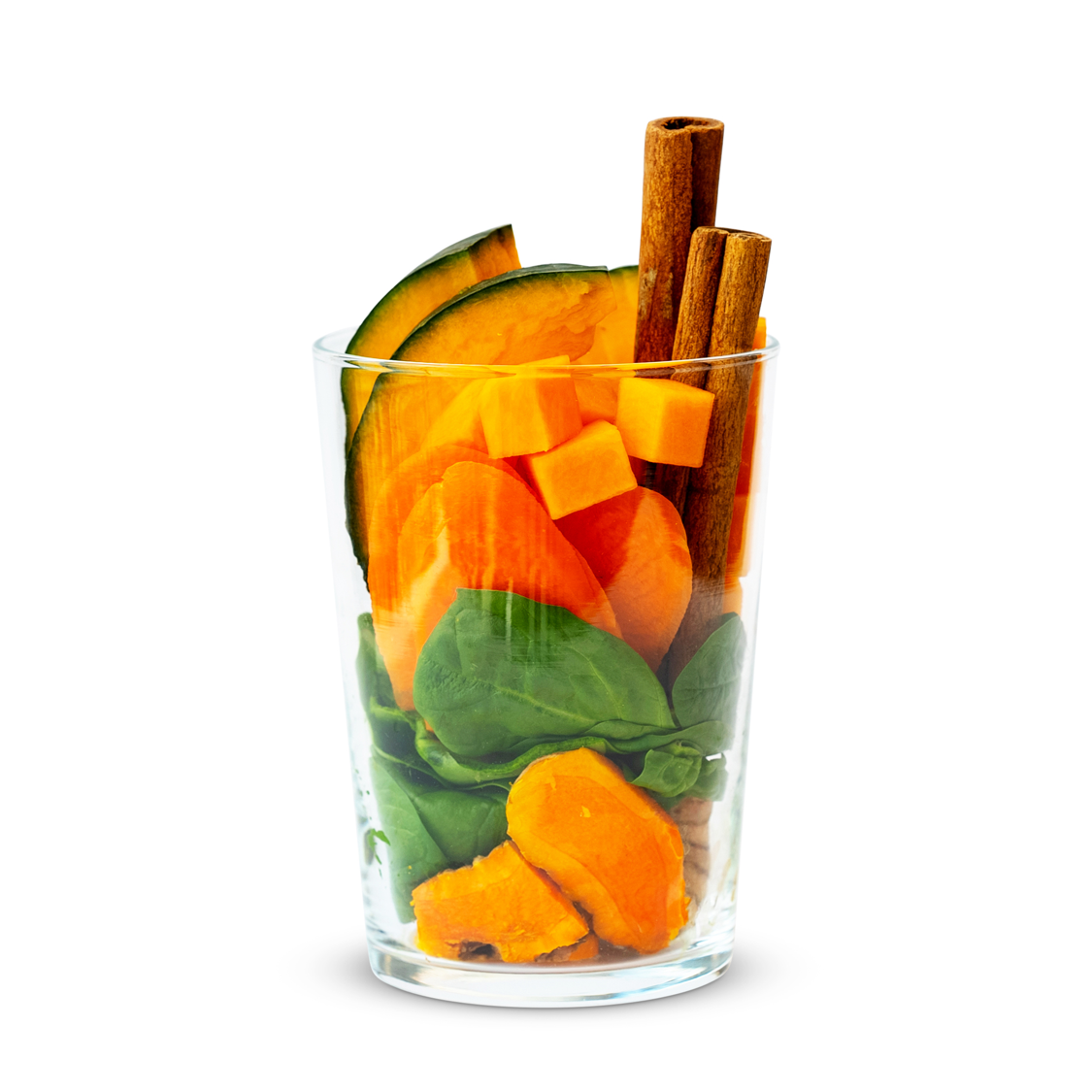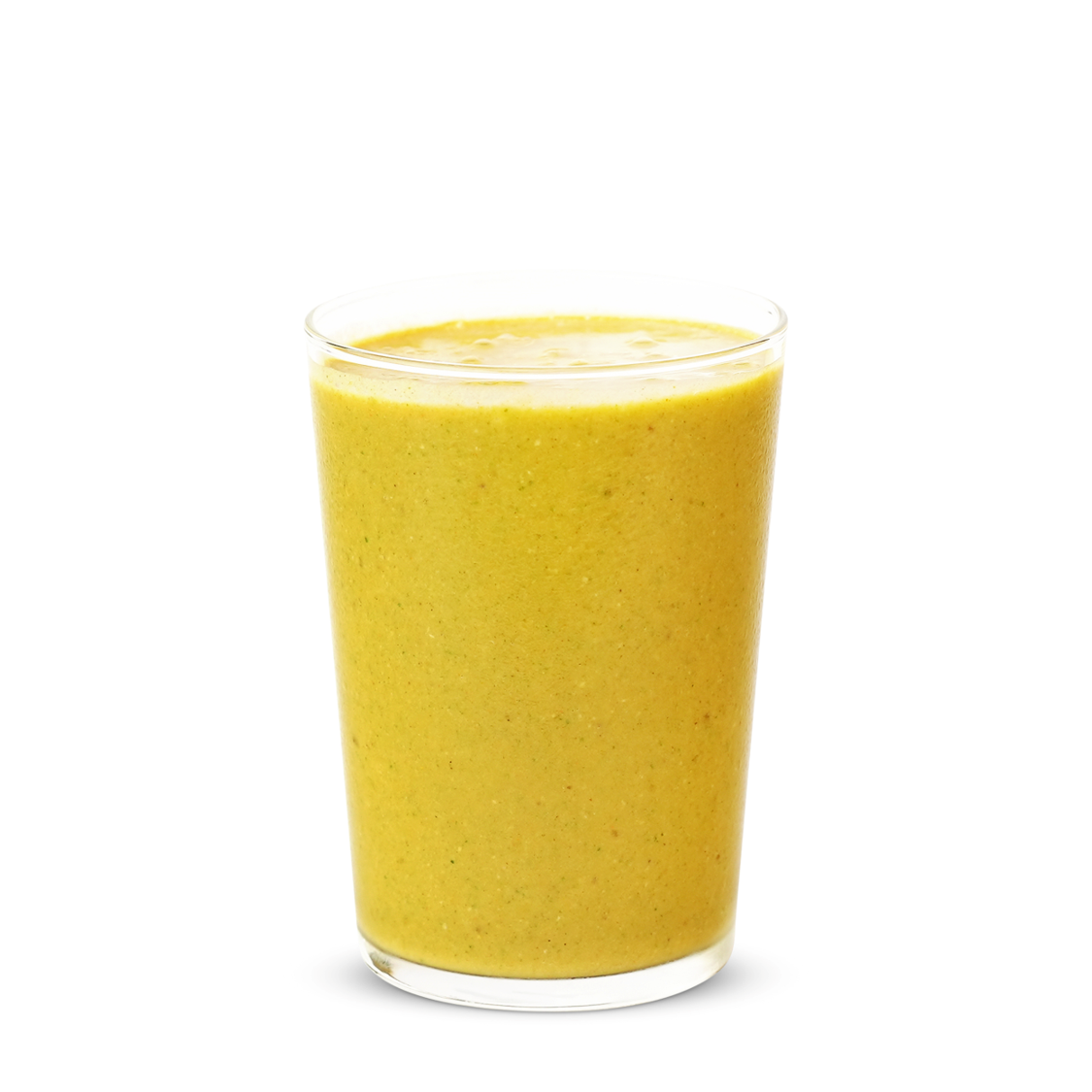 Pumpkin Spice
Fall is probably our favorite season, for autumn foliage, crisp weather, and the awesome PSL (Pumpkin spice latte). Basic, you say? Judge again after we tell you we've upgraded it with slow roasted pumpkins and butternut squash, turmeric and our own blend of pumpkin spice. Now that's a PSL with actual pumpkins in it.
Pumpkin: Our local pumpkins are a mix between the kabocha and the sugar pumpkin: sweet yet fluffy when roasted, the perfect blend of taste and texture for a smoothie

Butternut squash: Rich in vitamin A, C and iron, it is makes a great compliment to pumpkins by boosting the sweet notes while reducing the stringiness often found in pumpkins

Turmeric: Rich in curcumin, a powerful anti inflammatory.

Spinach: Packed with vitamins A, C K iron and calcium; all hail king of the greens
Pumpkin, Butternut squash, Carrots, Bananas, Spinach, Rolled oats, Dates, Cinnamon, Nutmeg, Tumeric, Vanilla extract
1) Remove the lid and seal and fill to the brim with your choice of liquid (250ml)

2) Blend using your blender's smoothie mode. If your blender does not have one, blend on low for 30-45 seconds then on high for another 30-60 seconds until smoothie is smooth

3) Pour it back into the cup and enjoy!
Key Ingredients
Pumpkin: Our local pumpkins are a mix between the kabocha and the sugar pumpkin: sweet yet fluffy when roasted, the perfect blend of taste and texture for a smoothie

Butternut squash: Rich in vitamin A, C and iron, it is makes a great compliment to pumpkins by boosting the sweet notes while reducing the stringiness often found in pumpkins

Turmeric: Rich in curcumin, a powerful anti inflammatory.

Spinach: Packed with vitamins A, C K iron and calcium; all hail king of the greens