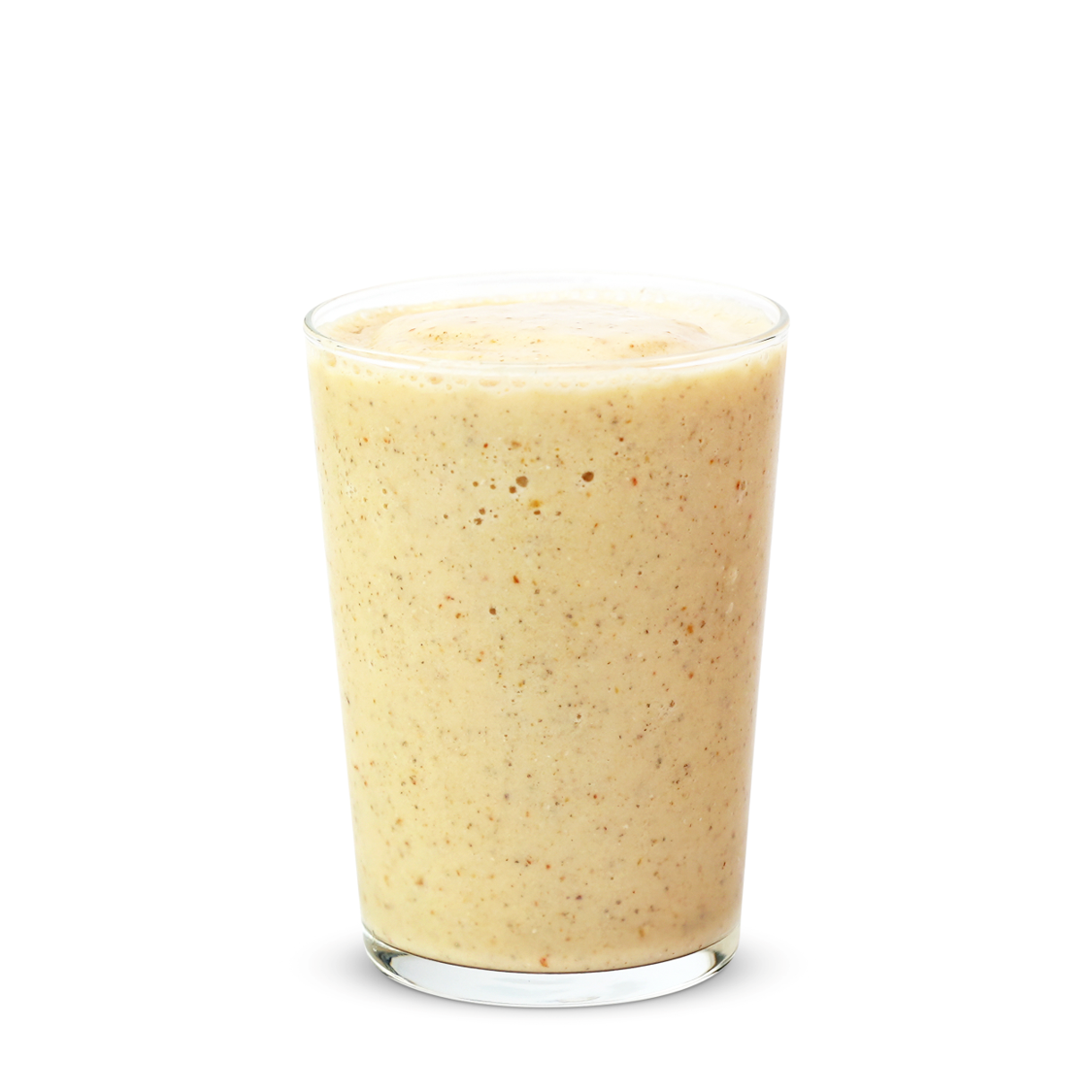 Pina Colada
Nothing says summer vacay like an ice cold pina colada on a sun-soaked day. Thankfully Singapore is perennially sun-soaked and so all we have to do is make sure you have that pina colada in your hand!

Goes great with oatmilk or coconut water.
Pineapples: Loaded with vitamin C, manganese, and enzymes that aid digestion. The trick: we watch our pineapples, like a hawk, for the perfect moment for us to cut and freeze them to lock in both the best balance of sweetness and crisp

Coconut Water: Nature's sports drink; great at keeping you hydrated while also tasting amazingly refreshing

Chia Seeds: These little powerhouses are a great way to add high quality protein, fiber, and omega-3 fatty acids to any diet

Cauliflower: Naturally high in fiber and B-vitamins, cauliflower is a great way to help get you satiated without all the excess calories
Pineapples, Coconut Water, Bananas, Cauliflower, Rolled Oats, Chia seeds, Dates
1) Remove the lid and seal and fill to the brim with your choice of liquid (250ml)

2) Blend using your blender's smoothie mode. If your blender does not have one, blend on low for 30-45 seconds then on high for another 30-60 seconds until smoothie is smooth

3) Pour it back into the cup and enjoy!
Key Ingredients
Pineapples: Loaded with vitamin C, manganese, and enzymes that aid digestion. The trick: we watch our pineapples, like a hawk, for the perfect moment for us to cut and freeze them to lock in both the best balance of sweetness and crisp

Coconut Water: Nature's sports drink; great at keeping you hydrated while also tasting amazingly refreshing

Chia Seeds: These little powerhouses are a great way to add high quality protein, fiber, and omega-3 fatty acids to any diet

Cauliflower: Naturally high in fiber and B-vitamins, cauliflower is a great way to help get you satiated without all the excess calories