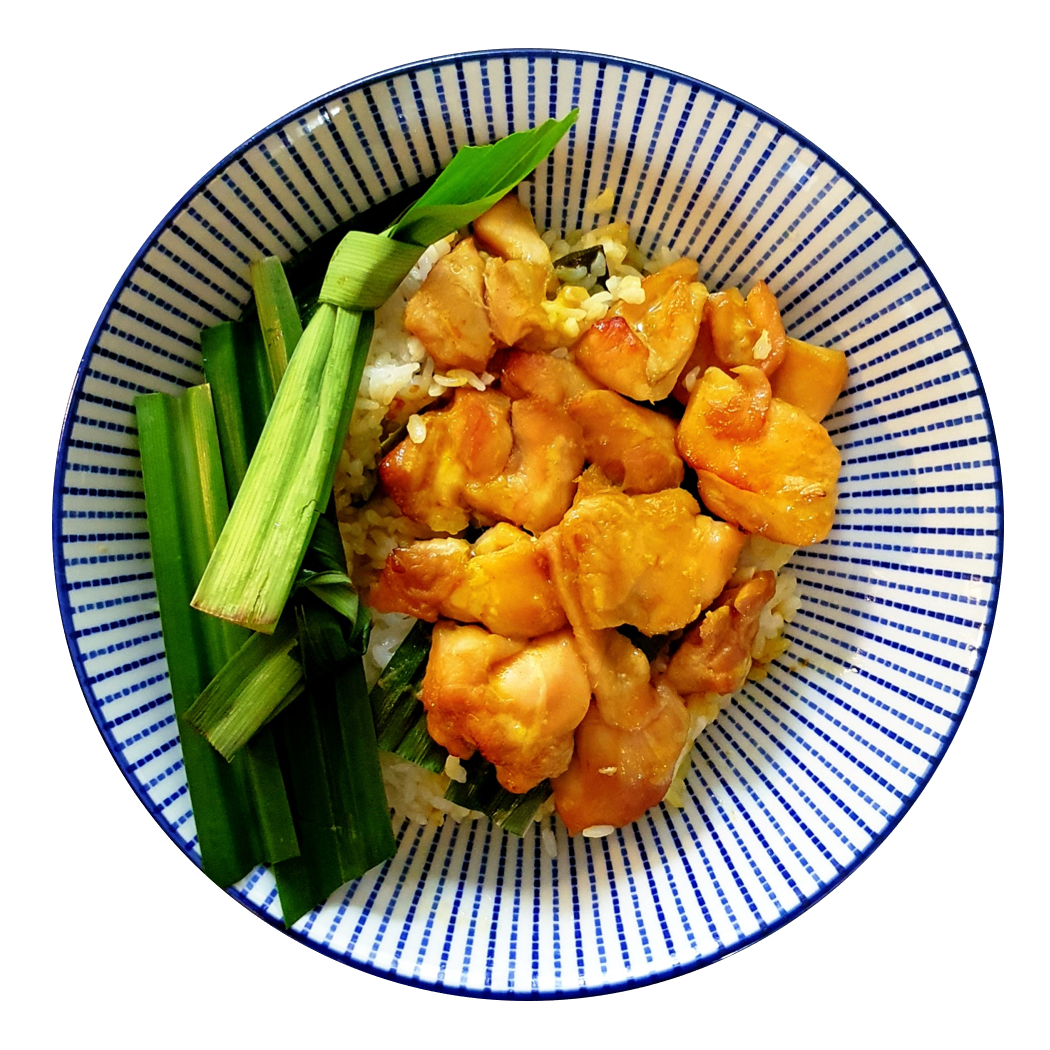 Pandan Chicken Rice
We love pandan chicken, but we're also too lazy to individually wrap each chicken piece. Our solution? The lasagna method!

First, freshly made pandan extract is infused into the marinade. Next, we sandwich the rice with 2 layers of pandan leaves, ensuring that the pandan aroma gets infused into the rice. On top of that we layer on the marinated chicken and yet another layer of pandan. As the chicken cooks, the juices and drippings will start percolating downwards, adsorbing even more pandan flavor as they channel its way through the grains of rice, creating pockets of flavor waiting for you to discover.
Best thing? It can all be done in an oven!
Rice: 210g
Chicken Thighs: 150g
Achar: 40g
Pandan Leaves: 20g

Marinade/Sauce:
Light soy sauce, Honey, Oyster sauce, Fish sauce, Dark soy sauce, Sugar, Garlic powder, Tumeric, Onion Powder
Contains crustaceans, gluten, soy. May contain traces of tree nuts
What to Expect
Effort Level: 1 Hats

Equipment Needed: Oven 

Cooking Time: 18-20 minutes

Spice Level: None

Total Calories: 550kcal