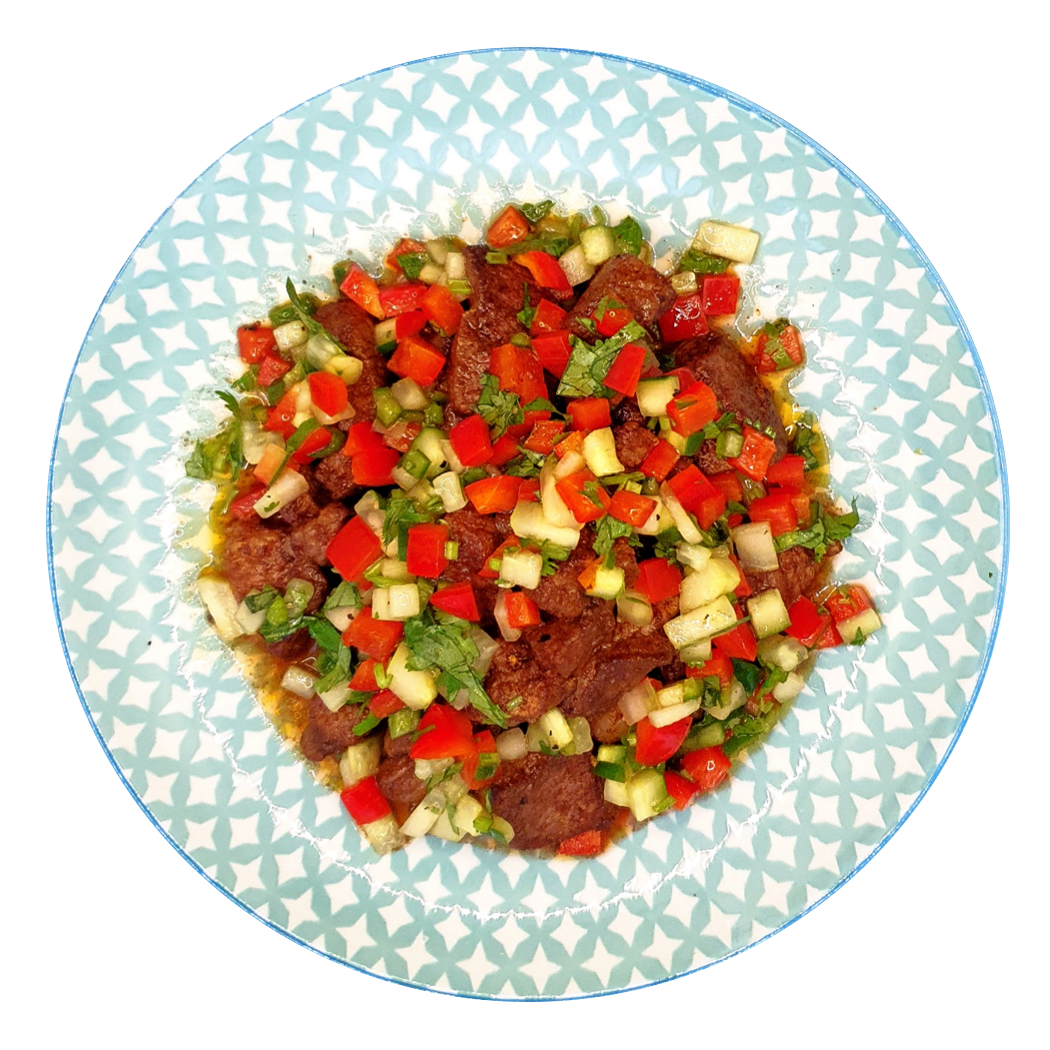 Pan Seared Georgian Beef
Traditionally cooked over a grill in the form of a kebab, we've decided to make it a bit more friendly to our highly dense living format by removing the skewer!
We marinate chunky cubes of NZ striploin with a blend of 6 spices, enhancing the rich deep taste of grass-fed beef. Layer on a cucumber dill relish to cut the richness of the beef and get ready for a summer dish for your next pool party!
Best part: it takes all of 10 minutes to whip up a dish to impress.
Beef Striploin: 120g
Cucumber: 30g
Red Pepper: 30g
Cilantro: 10g
Mild Green Chills: 5g
Garlic: 5g
Dill: 1g

Marinade/Sauce: 50ml
Olive oil, Red wine vinegar, Smoked Paprika, Cinnamon, Salt, Black pepper, Cayenne Pepper, Allspice
Contains soy, gluten. May contain traces of tree nuts
What to Expect
Effort Level: 1 Hat

Equipment Needed: Pan

Cooking Time: 10-12minutes

Spice Level: Non-spicy

Total Calories: 290 kcal