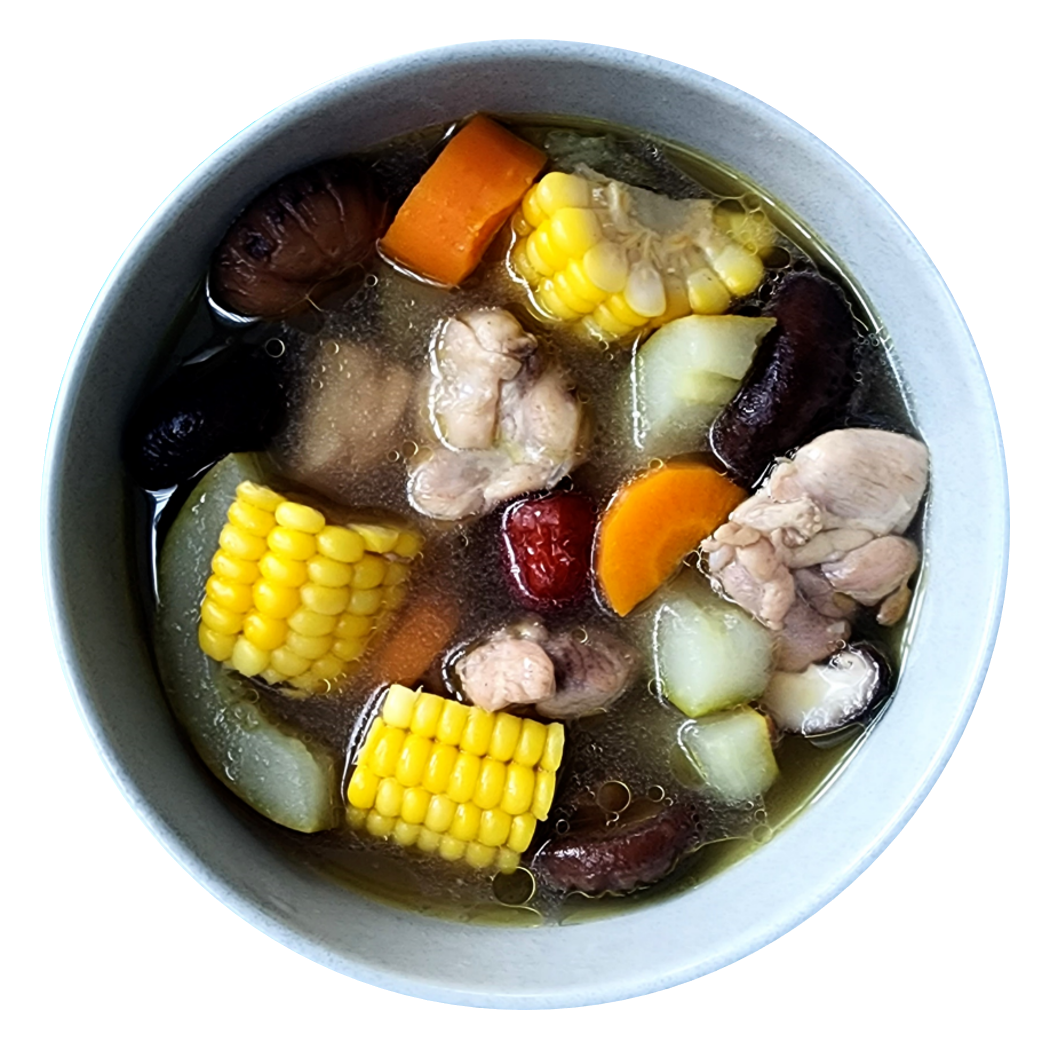 Old cucumber chicken soup
Young is not always better, leave a cucumber on the vine to ripen/mature and you get a brown firm vegetable perfectly concentrated with flavor. While it may not taste crisp and cooling like a green cucumber, the old cucumber is actually known as the perfect ingredient to create cooling "Yin" soups to counteract the sweltering heat of our little island.
Chicken Thighs: 150g
Old Cucumber: 100g
Corn: 100g
Carrots: 50g
Fresh Shiitake: 30g
Dried Shiitake: 20g
Red Dates: 10g

May contain traces of tree nuts.
What to Expect
Effort Level: 1 Hat

Equipment Needed: Pot

Cooking Time: 15-20 minutes

Spice Level: No Spice (0 chilli)

Total Calories: 356kcal