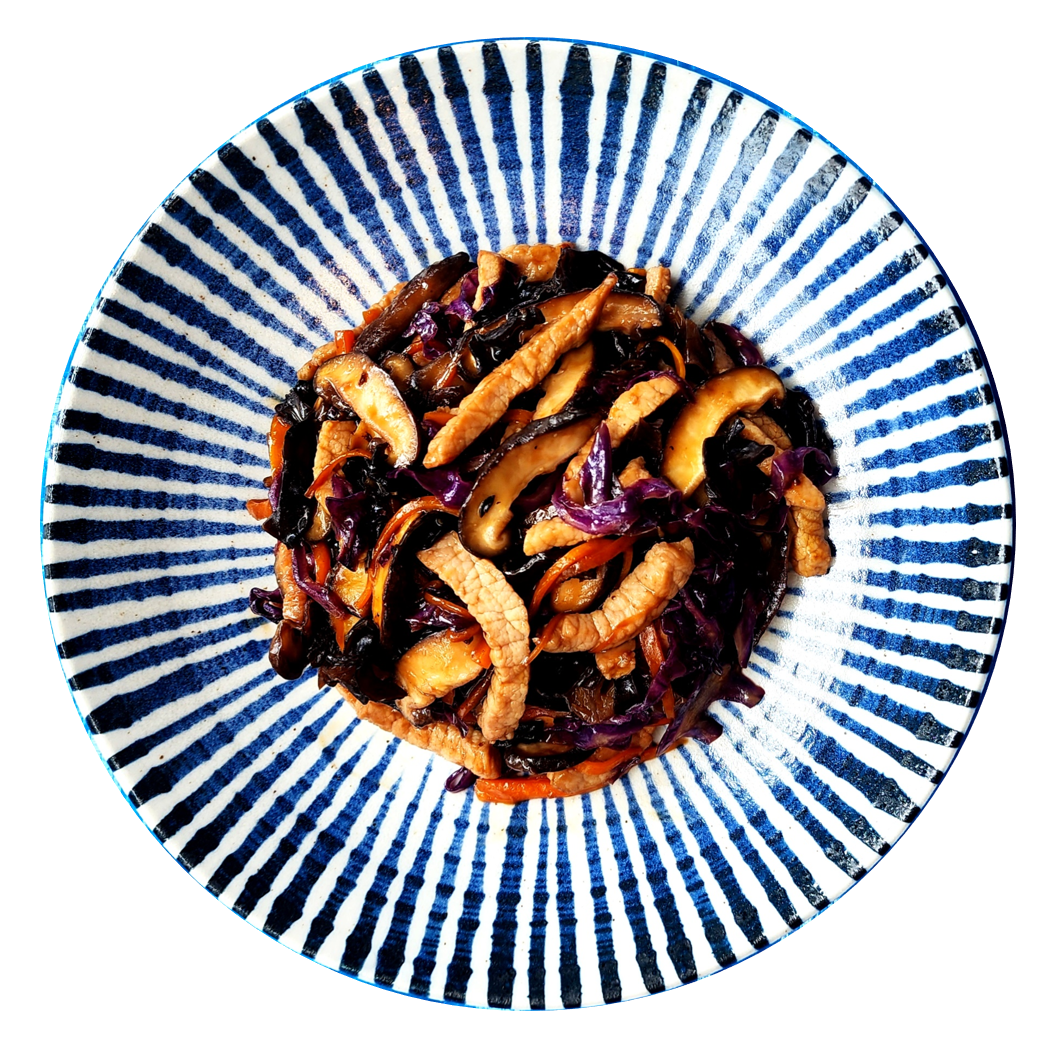 Moo Shu Pork
No no...not the fan favorite from our childhood Disney Mulan, but a fan favorite none the less. While it is traditionally eaten wrapped in delicate Chinese pancakes, we like ours hearty, either on a bowl of rice or on some somen noodles along with an extra handful of shiitake mushrooms and red cabbage.
Regardless of your carb choice, this gravylicious dish will be a welcome addition to your weekday repertoire.
Pork Loin/Chicken: 120g
Purple Cabbage: 60g
Fresh Shiitake: 40g
Carrots: 30g
Wood ear Mushrooms: 20g
Garlic: 5g

Sauce/Marinade: 75ml
Orange Juice, Hoisin Sauce, Soy Sauce, Cornstarch

Contains gluten.
May contain traces of tree nuts.
What to Expect
Effort Level: 1 Hat

Equipment Needed: Pan

Cooking Time: 5- 6 minutes

Spice Level: Non Spicy

Total Calories: 356 kcal