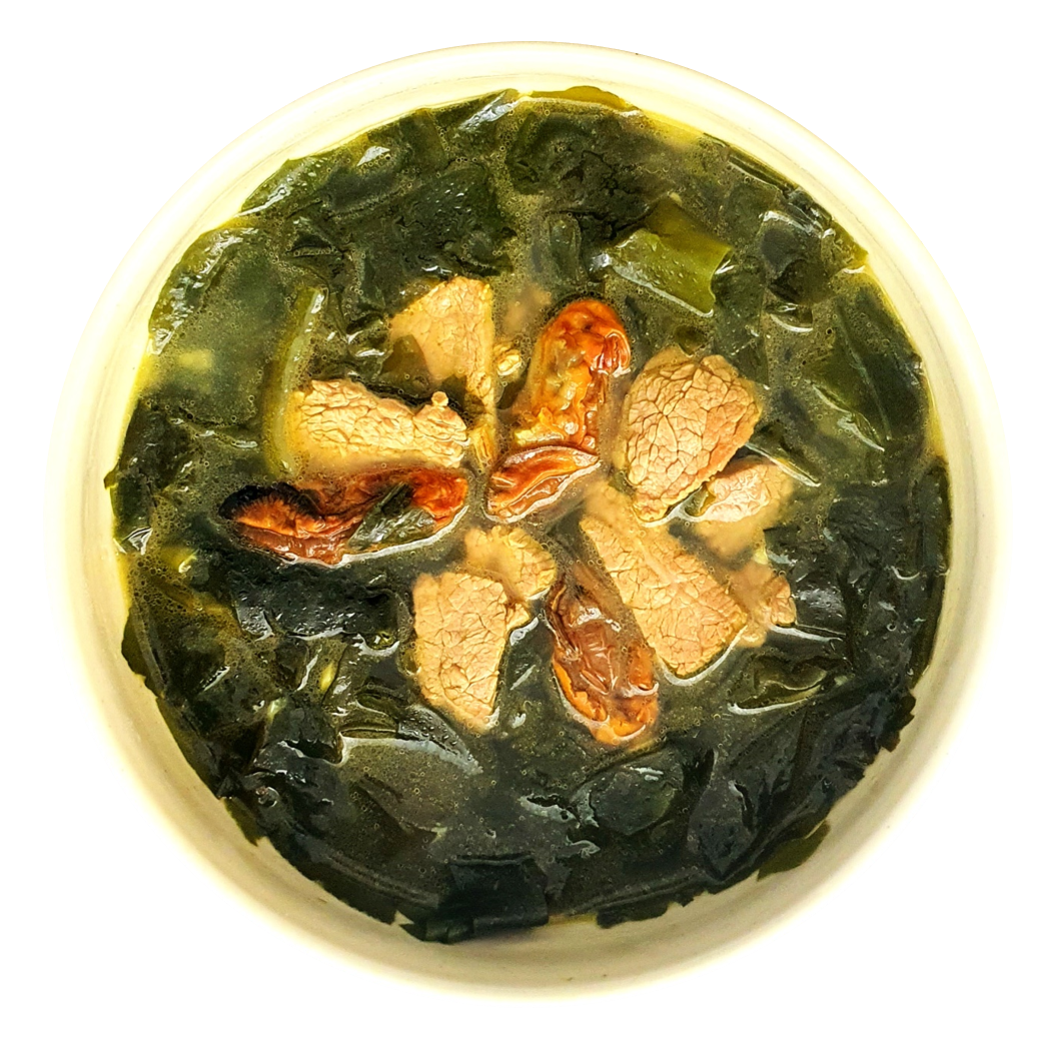 Miyeokguk (Korean Seaweed Soup)
Chicken soup for the soul? We prefer miyeok-guk aka Korean seaweed soup. Traditionally eaten on birthdays, we also like to have it on weekdays, holidays, sick days....well....basically any day.
Sautéing the beef in fragrant sesame oil creates the first layer of this rich and meaty broth. Next the seaweed and dried oysters impart a silky texture to the soup, adding hints of smoke and sea to the broth. Let this simmer for as long as you can control yourself and you'd be rewarded with a soupy stew that's both rich in nutrients and low in calories.
PS: Jazz it up with shredded omelets, tofu, or rice cakes. not strictly traditional, but very good nonetheless
Beef Flank: 100g
Dried Oysters: 15g
Dried Seaweed: 8g
Garlic: 5g

Sauce: 25ml
Sesame Oil, Light Soy Sauce, Fish Sauce
Contains seafood, gluten.

May contain traces of tree nuts.
What to Expect
Effort Level: 1 Hat

Equipment Needed: Oven

Cooking Time: 12-18 minutes

Spice Level: No Spice (0 chilli)

Total Calories: 300kcal