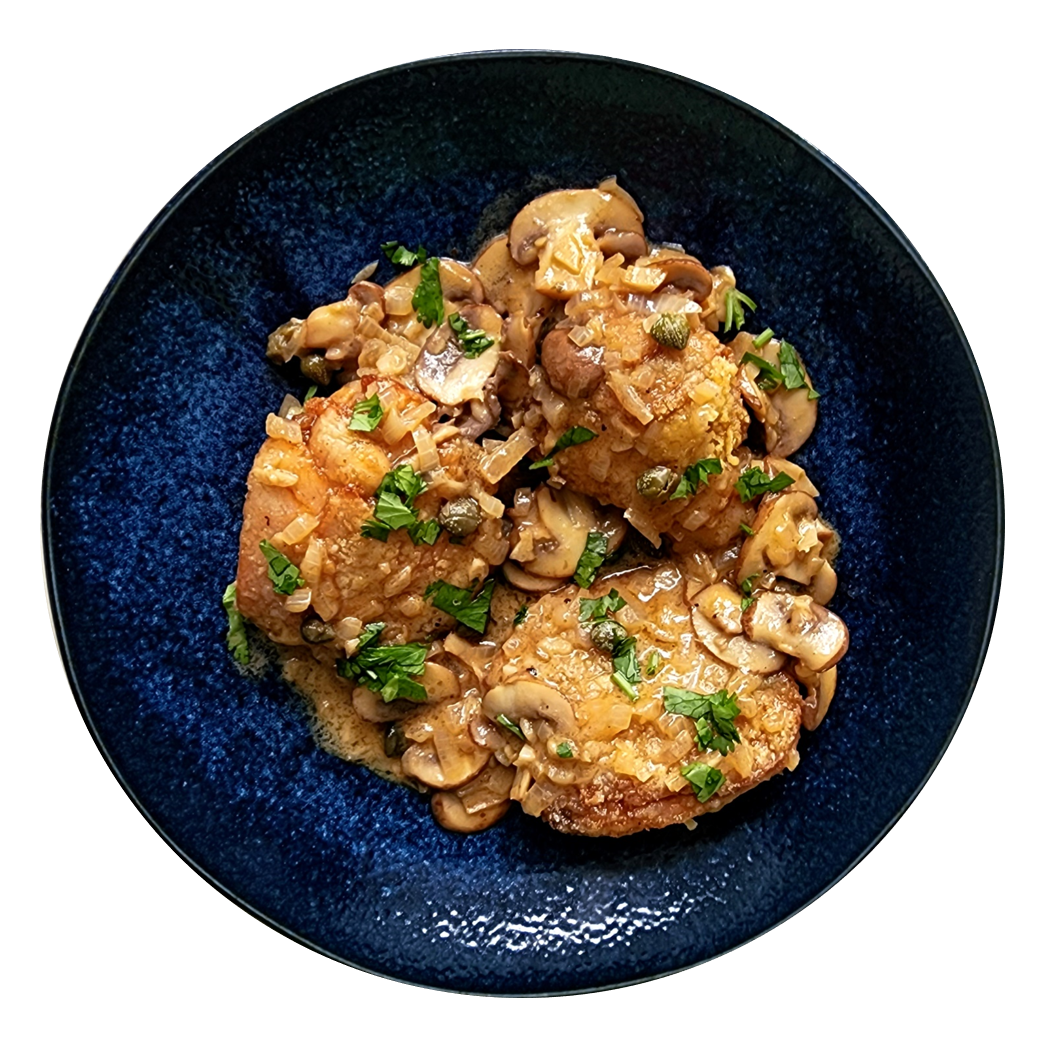 Lemon Chicken Piccata
A tad more complicated than our usual one pot recipes, but a ton more rewarding! Crispy chicken medallions smothered by a tangy mushroom caper sauce, what's not to love? Great on its own or topped over a bed of pasta with a glass of white wine, get ready to make every night a date night.....even if it is just yourself and your TV (clearly this happens to us a lot).
PSSSST: We're gonna let you in on a little secret to guarantee your chicken turns out crispy - dredge it with corn starch instead of flour (it's included!)
Chicken Thighs: 200g
Button Mushrooms: 50g
Onions: 50g
Garlic: 10g
Capers: 5g
Cilantro: 5g

Sauce/Marinade: 85ml
Chicken stock, Lemon juice, Olive oil, Coconut powder, Smoked paprika, Sea salt
May contain traces of tree nuts.
What to Expect
Effort Level: 2 Hats

Equipment Needed: Pan

Cooking Time: 10-12 minutes

Spice Level: No Spice (0 chilli)

Total Calories: 472kcal