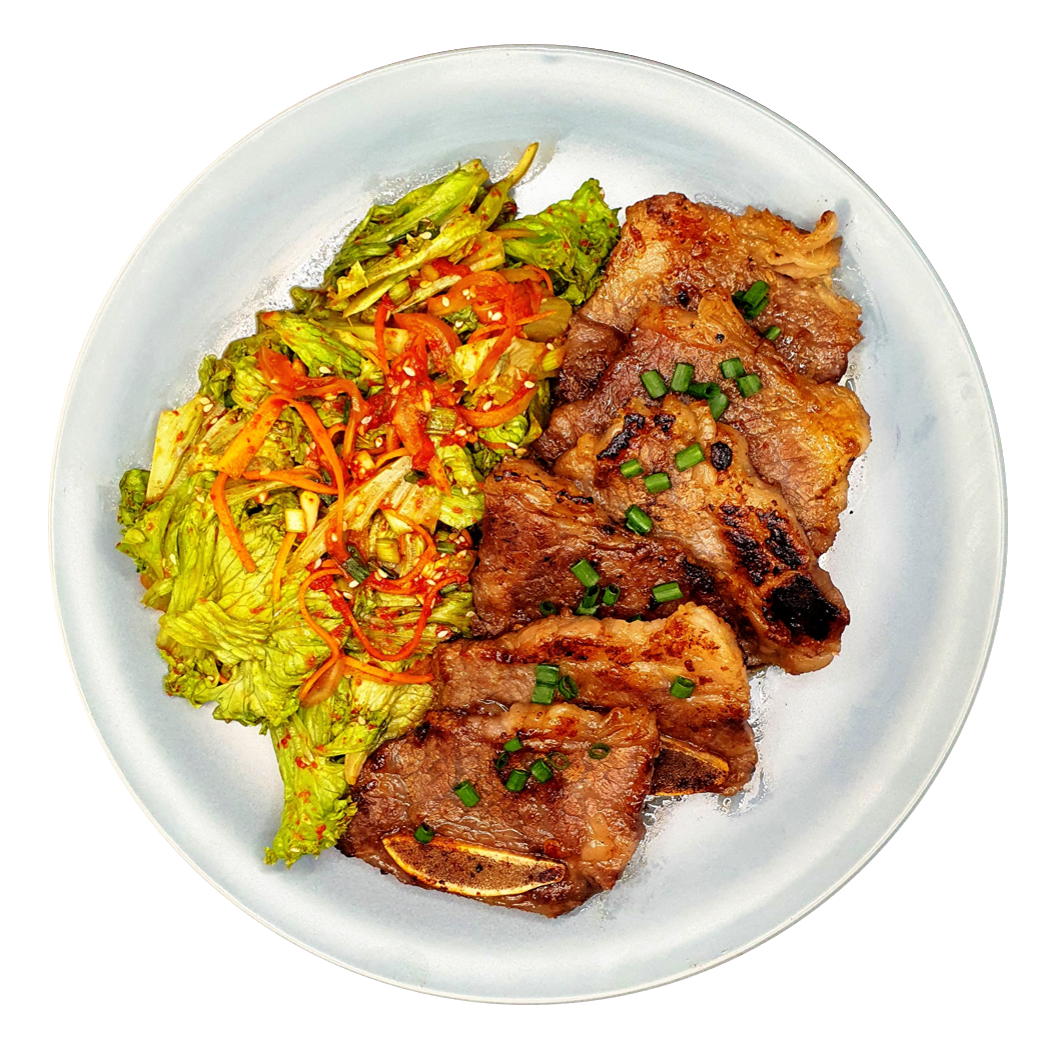 LA Galbi
People are often surprised to find out that our favorite cut of beef is the short rib. Not only is it well marbled, it is also packed with flavor rarely found in the more premium sections. Braised, stewed, pressure cooked, on an asador, you name it, we love it.
One of our all-time favorite ways to enjoy short rib though, is the LA galbi. Firstly, the short-rib is sliced flank wise across the bone, yielding strips of tender meat great for marinating. Sealing it in with our freshly made marinade of crushed pears, onions and soy and there you have it - the ultimate stove top grilling dish.
Of course, no Korean style BBQ is complete without healthy heap of lightly dressed salad to pair with that amazing dish you just made.
Short rib: ~200g
Green Corral: 80g
Carrot: 20g
Onions: 20g
Spring Onion: 10g
Garlic: 5g
Sesame Seeds: 2g

Marinade/Sauce:
Onion, Pear Juice, Light Soy Sauce,
Water, Sugar, Mirin, Honey, Vinegar, Sesame oil, Garlic, Ginger, Chilli flakes, Black Pepper

Contains gluten and traces of tree nuts.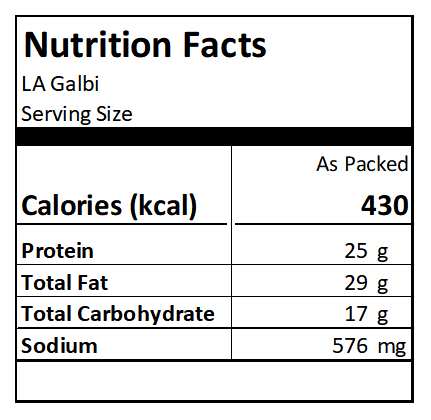 What to Expect
Effort Level: 1 Hat

Equipment Needed: Pan

Cooking Time: 3-5 minutes

Spice Level: Mild spice (1 chilli)

Total Calories: 430 kcal