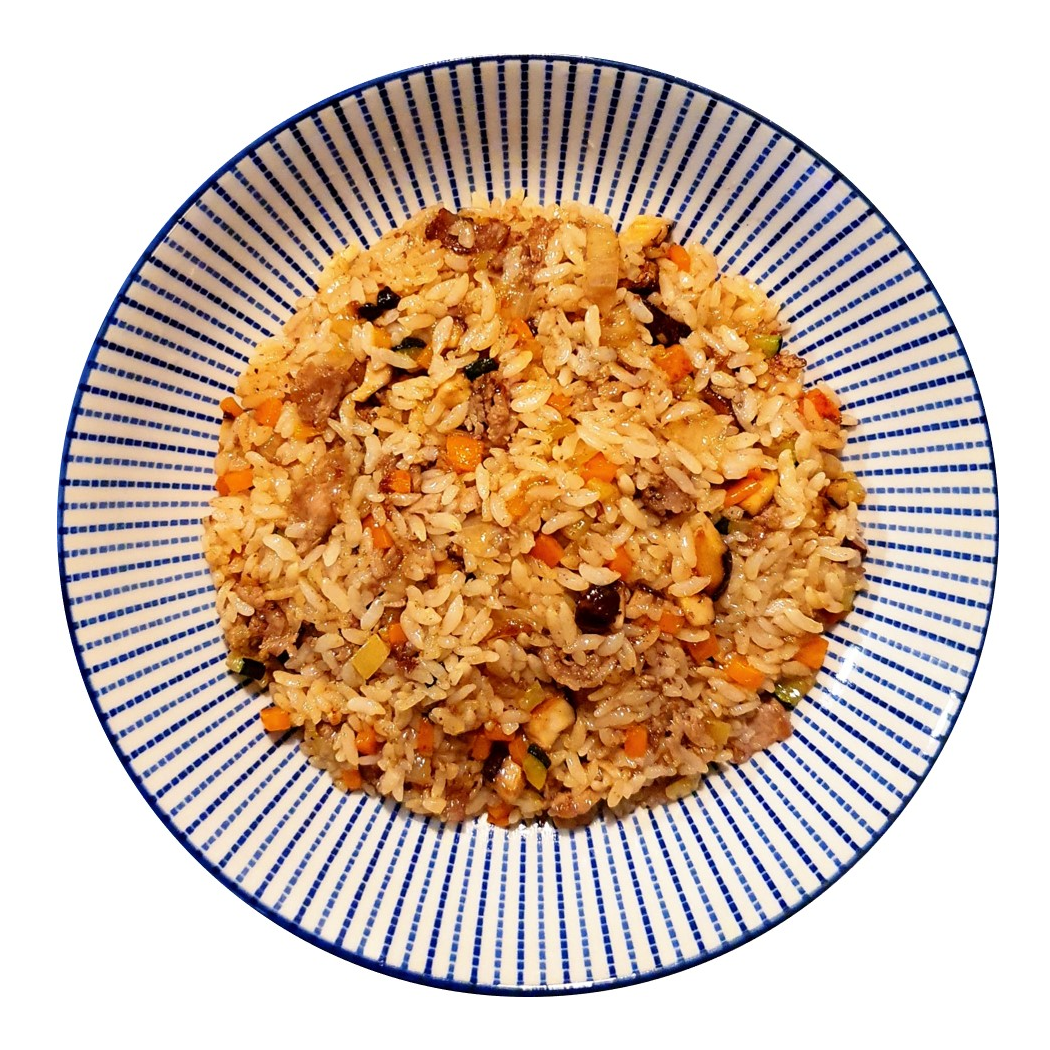 Japanese Style Beef Fried Rice
Beef Fried Rice.....nuff said.
One of our all time favorite things to do after a BBQ: gather up all the meat drippings and scraps, add a bit of our special sauce, maybe a bit of vegetables, and then RICE. Let that rice soak up all the goodness as it chars in  all that naturally flavored oil and juices. Sometime, we think that's actually the best part of the meal.
Rice: 210g
Short plate: 60g
Carrots: 20g
Zucchini: 20g
Shiitake Mushrooms: 20g
Onions: 20g
Garlic: 5g
Seaweed: 1g

Sauce:
Light soy sauce, Mirin, Sugar, Oyster Sauce, Fish Sauce, Sesame Oil
Contains crustaceans, gluten, soy. May contain traces of tree nuts
What to Expect
Effort Level: 1 Hat

Equipment Needed: Pan

Cooking Time: 5-8 minutes

Spice Level: No Spice

Total Calories: 531 kcal