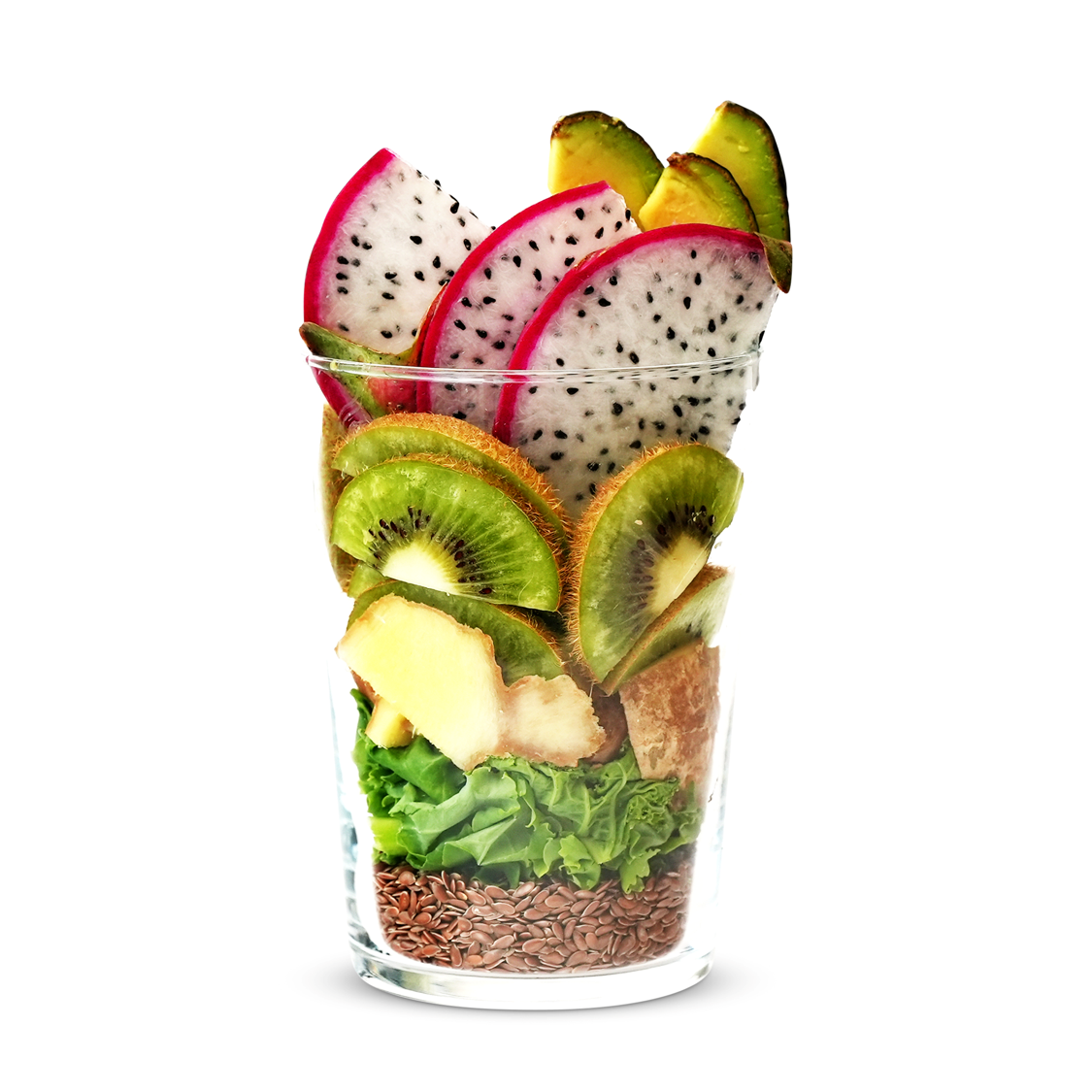 Great Green Dragon
"Tolkien wrote his first story at age seven. It was about a "green great dragon." He showed it to his mother who told him that you absolutely couldn't have a green great dragon, and that it had to be a great green one instead. Tolkien was so disheartened that he never wrote another story for years." - Mark Forsyth
Somehow as adults we all know what the right thing is, even if we can't explain why. Same for this smoothie, we know that its great tasting and even better for you....we just can't explain how and why.
Dragonfruit: Great for regulating digestion, this odd looking fruit is almost always the first fruit we look for when travelling. It doesn't hurt that its gentle sweetness tastes amazing when combined with other fruits while all that vitamins and minerals makes eating this both beneficial for our taste buds and body.

Kiwi: A great source of vitamin C to help boost your immunity and digestion, we make sure to ripen them slowly to ensure that the natural sugars develop for a well balanced sweet/tart flavor

Kale: Yes. it is a tad hipster, but its ability to pack in fiber, vitamin C, K, and calcium is hard to ignore. We promise, blend it well and you'll never notice it

Avocado: The ultimate superfood that needs no introduction....full of good fats and fiber, this bad boy keeps you full and satiated for longer

Wheatgrass: A superfood that has antioxidant, antibacterial, and anti inflammatory properties
Kiwi, White Dragonfruit, Avocado, Kale, Wheatgrass, Ginger, Flax Seeds, Chia Seeds
1) Remove the lid and seal and fill to the brim with your choice of liquid (250ml)

2) Blend using your blender's smoothie mode. If your blender does not have one, blend on low for 30-45 seconds then on high for another 30-60 seconds until smoothie is smooth

3) Pour it back into the cup and enjoy!
Key Ingredients
Dragonfruit: Great for regulating digestion, this odd looking fruit is almost always the first fruit we look for when travelling. It doesn't hurt that its gentle sweetness tastes amazing when combined with other fruits while all that vitamins and minerals makes eating this both beneficial for our taste buds and body.

Kiwi: A great source of vitamin C to help boost your immunity and digestion, we make sure to ripen them slowly to ensure that the natural sugars develop for a well balanced sweet/tart flavor

Kale: Yes. it is a tad hipster, but its ability to pack in fiber, vitamin C, K, and calcium is hard to ignore. We promise, blend it well and you'll never notice it

Avocado: The ultimate superfood that needs no introduction....full of good fats and fiber, this bad boy keeps you full and satiated for longer

Wheatgrass: A superfood that has antioxidant, antibacterial, and anti inflammatory properties