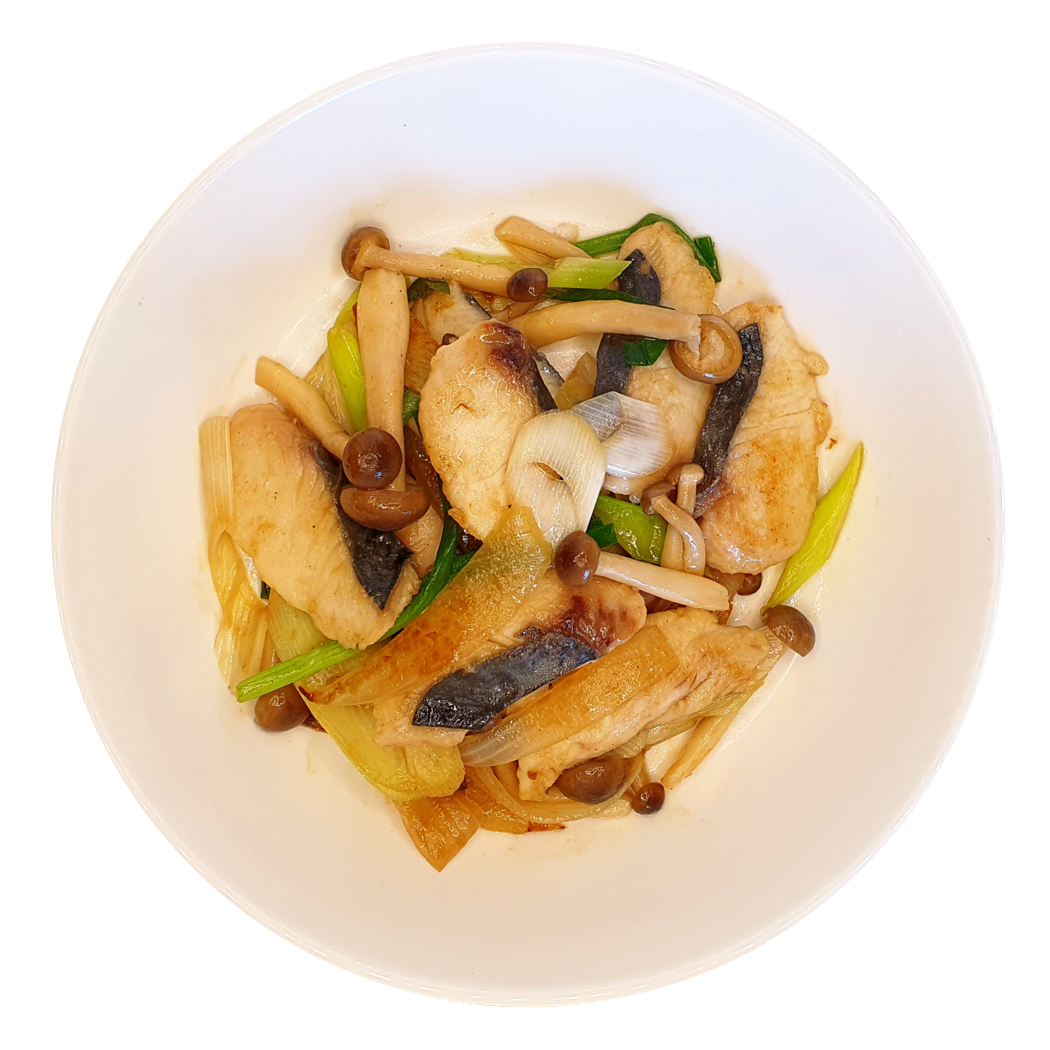 Ginger Scallion Fish
One of our favorite dishes of all time is the Cantonese style ginger scallion steamed fish ( it's probably why we show up to weddings...sorry friends). That said we're also extremely lazy and having to bust out the steamer AND a pan is sometimes just too much trouble. Enter our preferred home rendition of the traditional dish.
Made into a stir-fry, we've also added in both scallions and spring onions to layer in the texture and sweetness while also reducing the bite from the ginger. Top it off with the nuttiness of the shimeji mushrooms get ready to ask for a second bowl of rice.
Spanish Mackerel: 120g
Shimeji Mushrooms: 30g
Onions: 20g
Scallions: 20g
Spring Onions: 10g
Ginger: 5g
Flour: 5g

Marinade/Sauce: 45ml
Light soy sauce [Water, Soya Bean, Sugar, Salt, Wheat Flour, Sodium Benzoate], Oyster Sauce, Shaoxing Wine, Cornstarch, Sugar, Sesame Oil, White Pepper
Contains fish, soy, gluten.

May contain traces of tree nuts
What to Expect
Effort Level: 2 Hats

Equipment Needed: Pan

Cooking Time: 6-7 minutes

Spice Level: No Spice (0 chillis)

Total Calories: 253 kcal