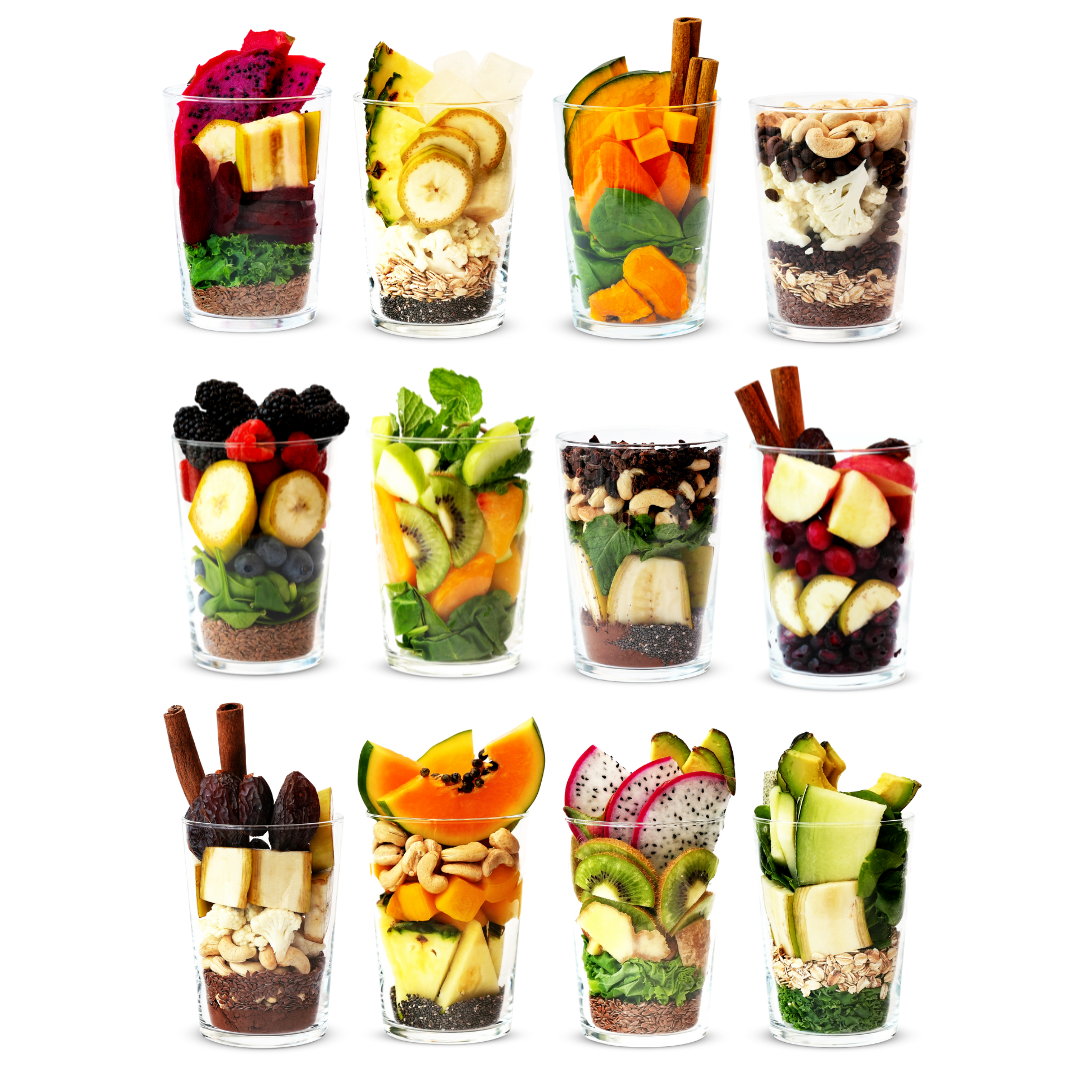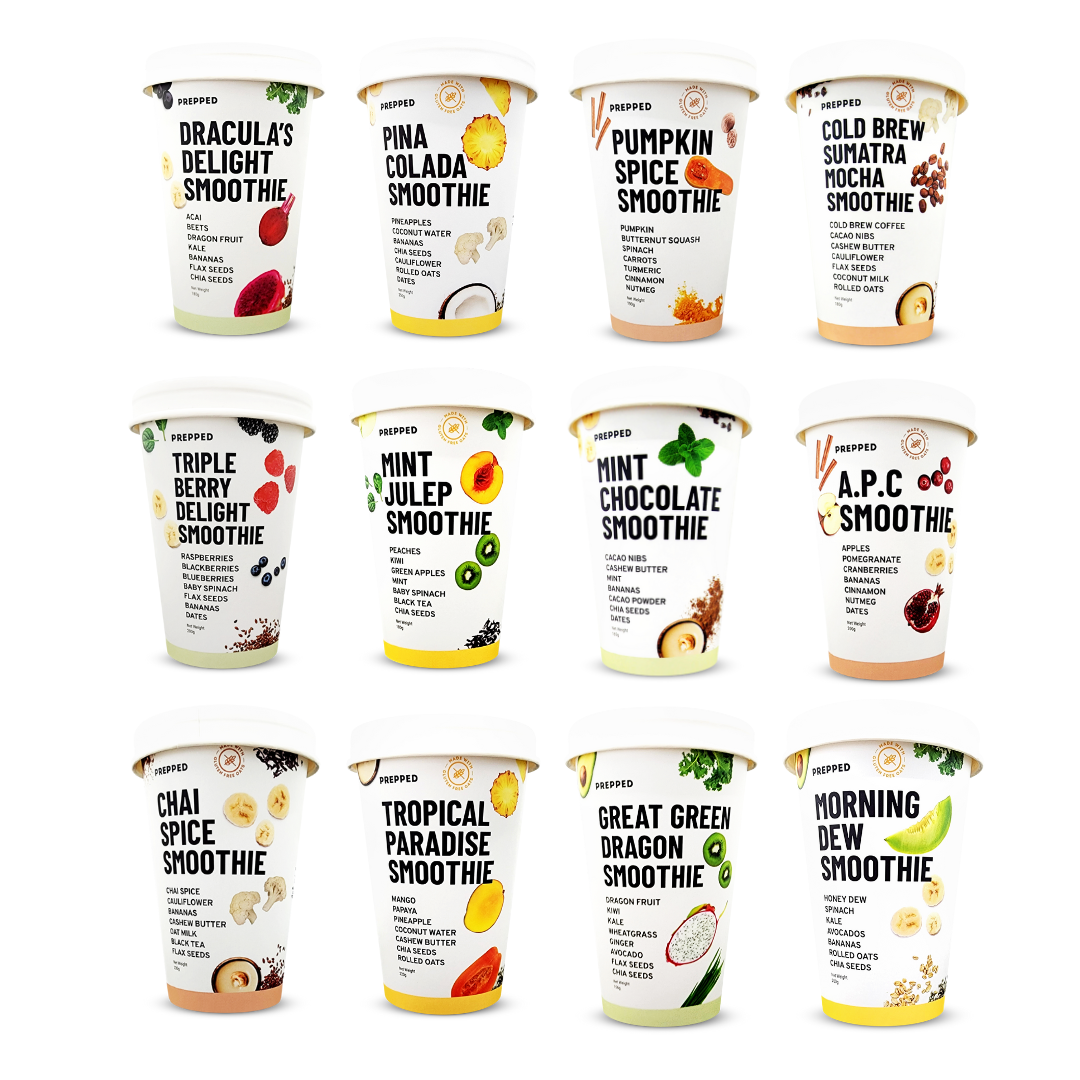 Forma - Bundle of 12 Smoothies
Ready to blend smoothies made with only whole fruits, veggies, and superfoods. Blend with water or oatmilk for a quick and guilt-free snack/dessert, or add your own protein powder for the perfect recovery shake. Each cup makes a ~500ml smoothie that contains 6-10g of fiber per serving.

How to Blend
1) Remove the lid and seal and fill to the brim with your choice of liquid (250ml)

2) Blend using your blender's smoothie mode. If your blender does not have one, blend on low for 30-45 seconds then on high for another 30-60 seconds until smoothie is smooth

3) Pour it back into the cup and enjoy!