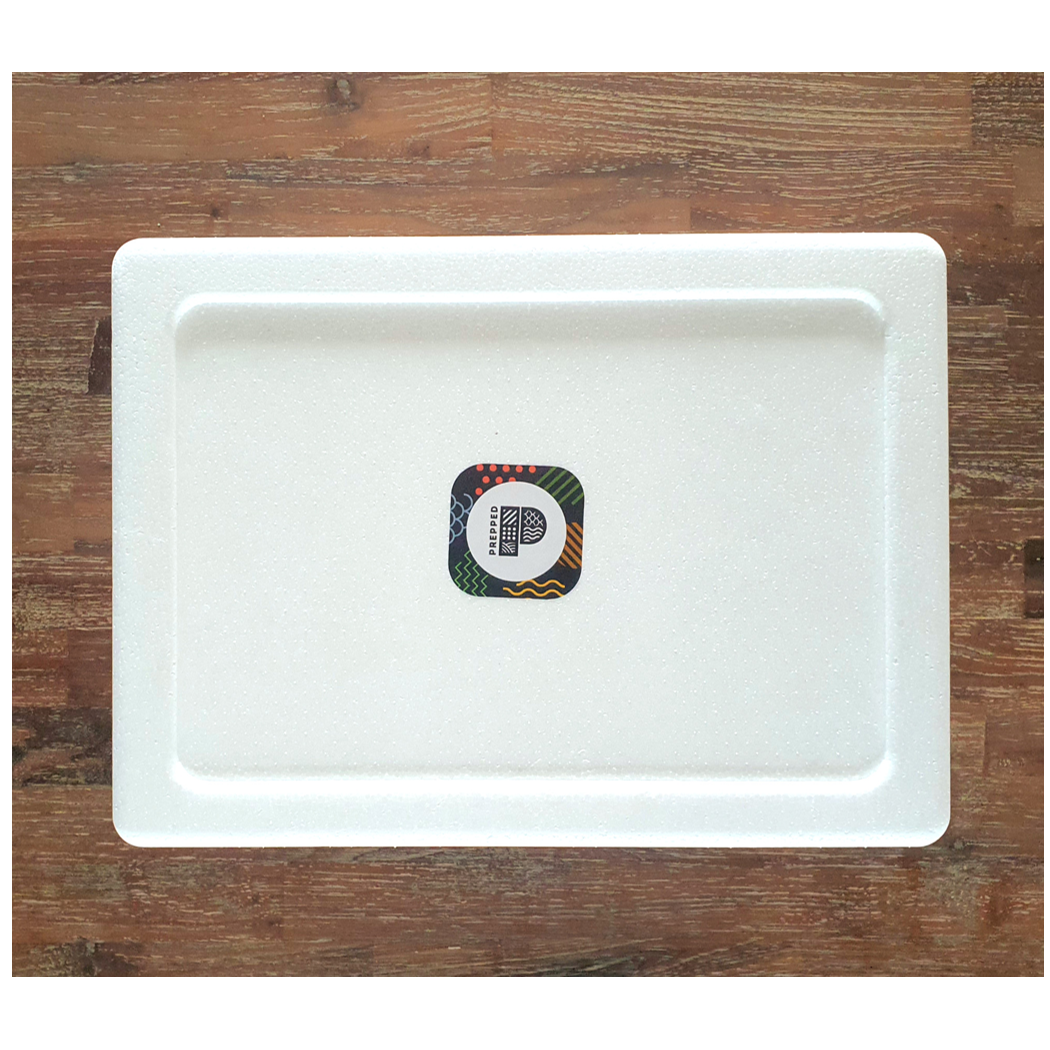 Cooler Box (fits up to 8 kits)
We understand that you may not always be at home to receive your kits. To make life simpler, we've launched Prepped cooler boxes to ease your scheduling woes. 
How it works:
1) On the day of your delivery, place the cooler box outside your door
2) Our delivery crew will carry out the usual delivery process
3) If you're not in, and with your permission, our delivery crew will place your order in the cooler box, and top up with ice packs to keep your food chilled
4) For your next delivery, leave the defrosted ice packs in the cooler box outside your door, and we'll collect them back to be re-used
Rinse and repeat!

(You can now pop out for that last minute appointment, yay!)
Notes: (1) Purchase of a cooler box comes with an unlimited supply of ice (2) Each cooler box fits a maximum of 8 Prepped kits. If your order exceeds 8, we'd recommend you consider getting additional cooler boxes.