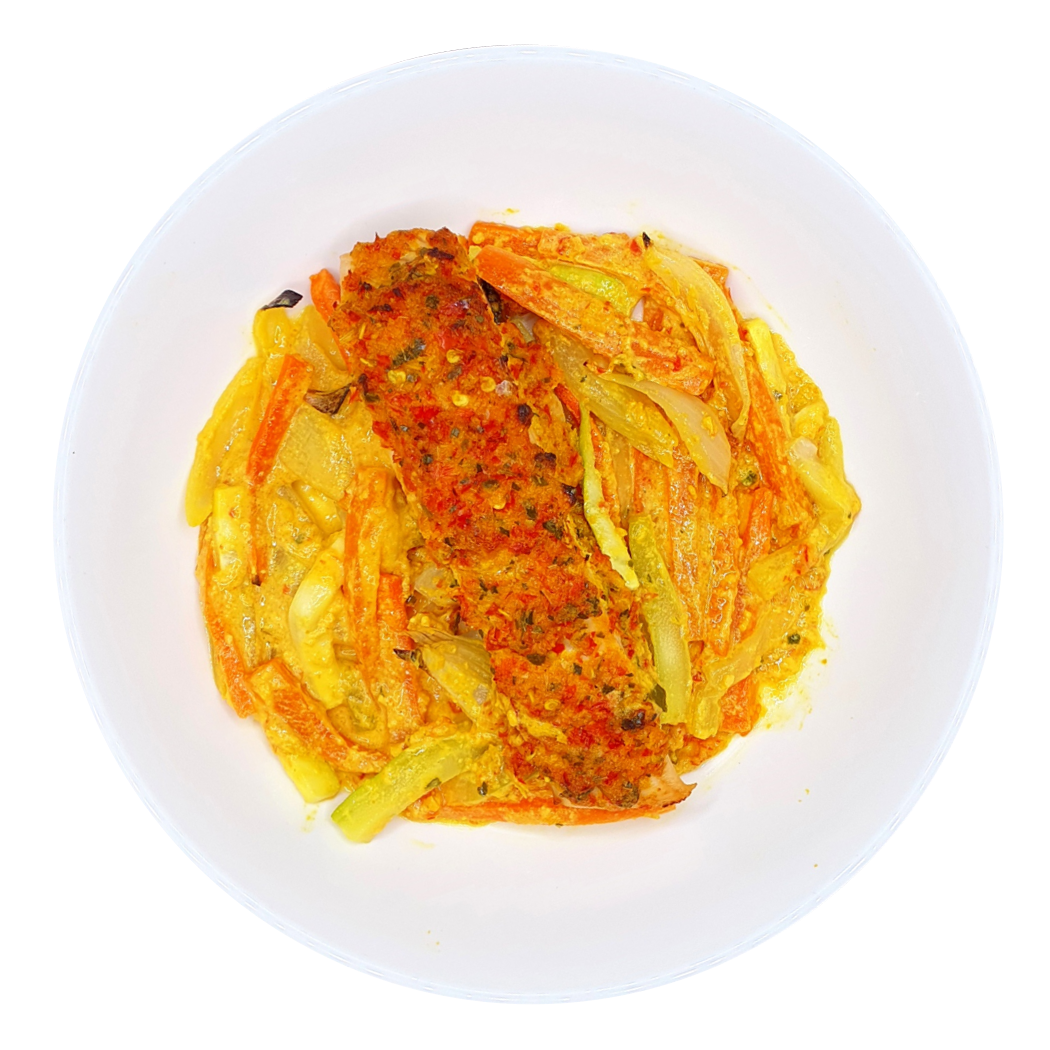 Coconut Curry Salmon
This is salmon with an Asian twist. We first layer in an 11-ingredient rempah (spice paste) that we make in-house from scratch, and then add coconut milk to the mix. Pop into the oven and let the salmon stew in all that goodness for an easy, tasty, freshly made meal. Rice optional!
Salmon: 120g
Zucchini: 20g
Yellow Onions: 20g
Carrots: 20g
Coconut powder: 15g

Marinade: Mild Red Chilis, Garlic, Shallots, Candlenut, Fresh Turmeric, Galangal, Belacan, Lemongrass, Lime Leaves, Sugar, Salt
Contains seafood and tree nuts.
What to Expect
Effort Level: 1 Hat

Equipment Needed: Oven

Cooking Time: 18-20 minutes

Spice Level: Mild Spice (1 chilli)

Total Calories: 420kcal