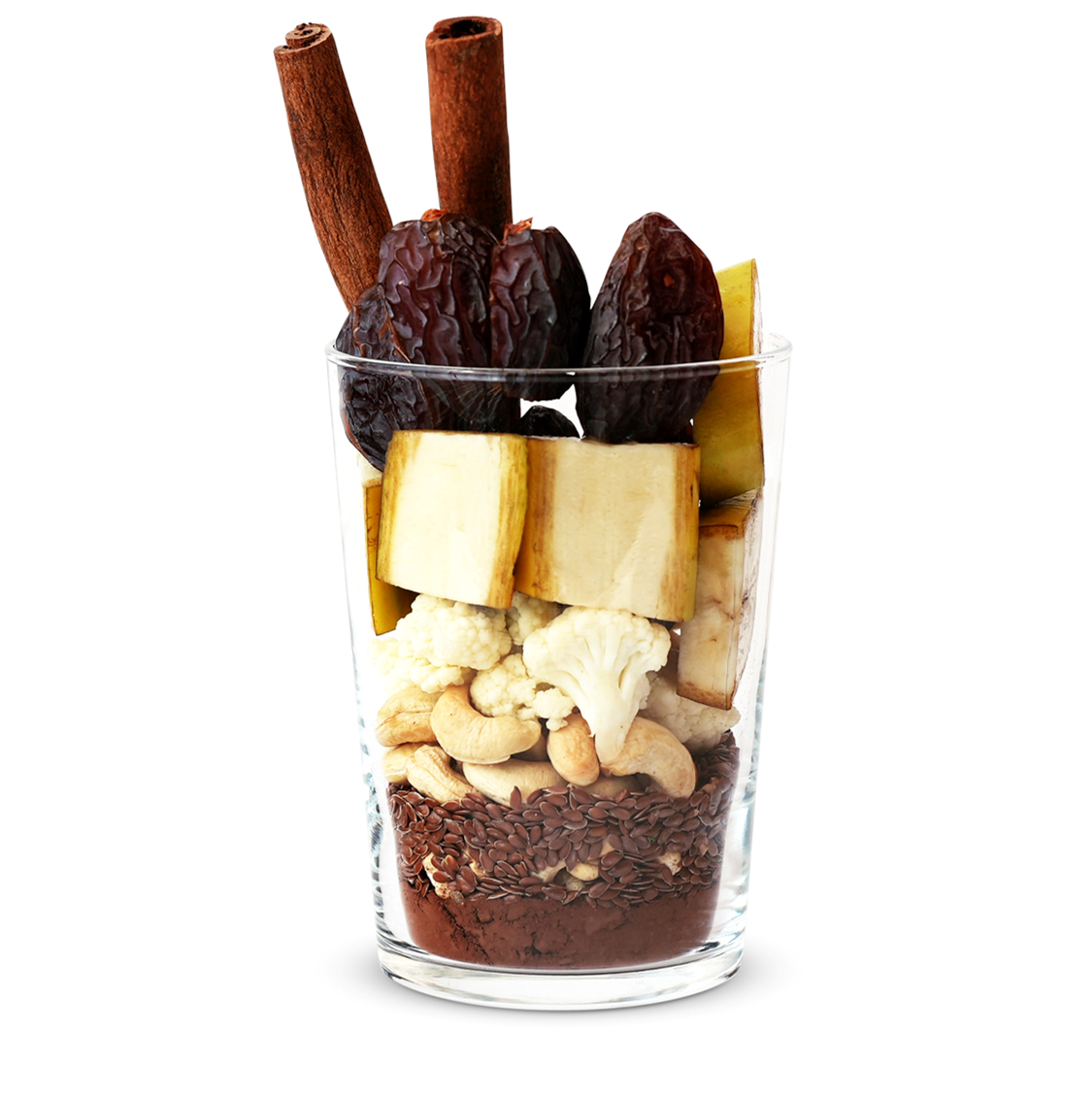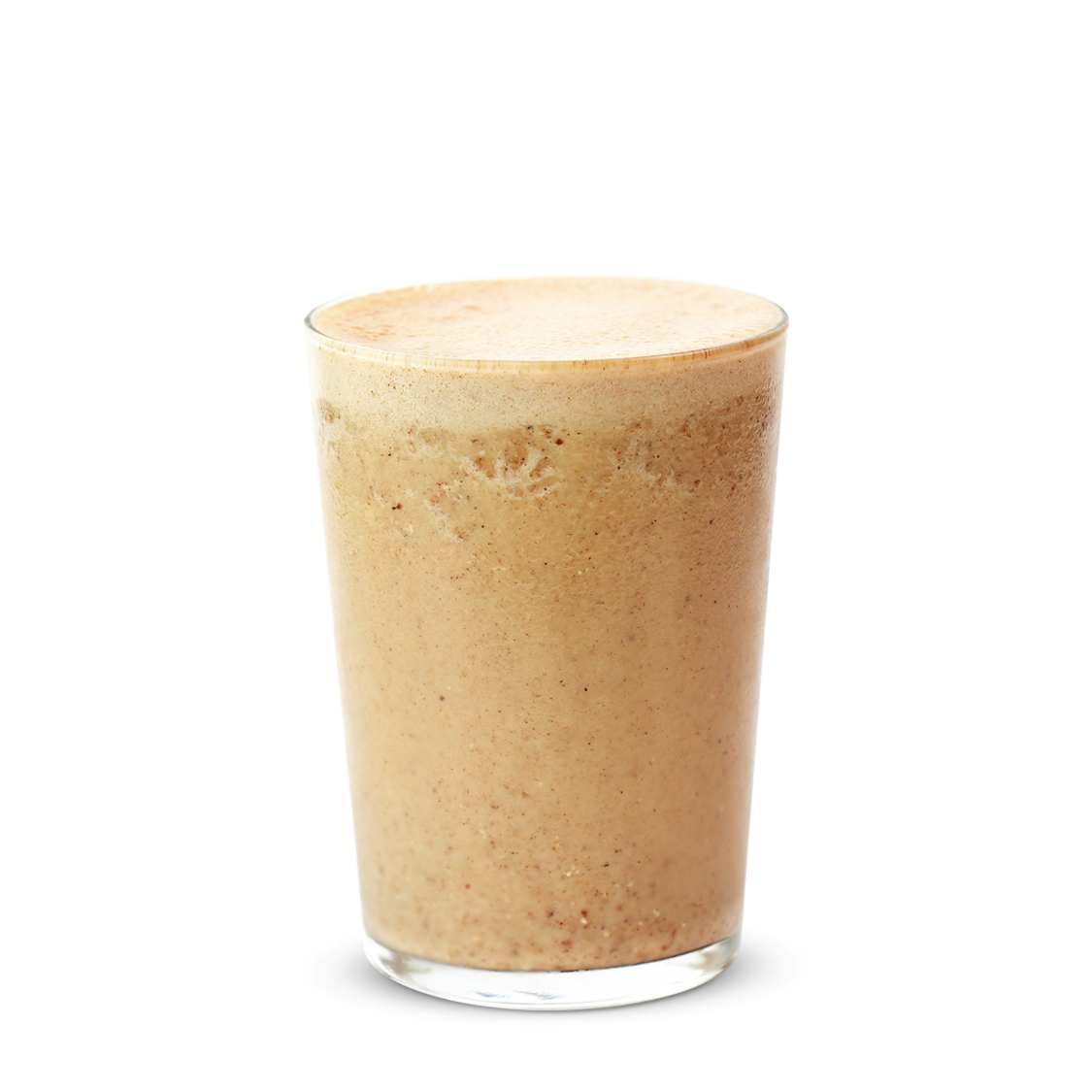 Chai Spice
Inspired by our favorite cold weather drink, our blend of 6 spices (nutmeg, cinnamon, allspice, cloves, allspice, cardamom) create a comforting smoothie that not only goes down well, but is also full of fiber from the oats, flax seeds and cauliflower. 
Goes great with oatmilk or any milk of your choice.
Chai spice: Made from our special blend of nutmeg, cinnamon, allspice, cloves, allspice, and cardamom

Cauliflower: Naturally high in fiber and B-vitamins, cauliflower is a great way to help get you satiated without all the excess calories

Flax Seeds: We love using flax seeds for its high content of omega-3 fatty acids and also its gluten free ability to create a great smooth drink
Oatmilk, Bananas, Cauliflower, Cashews, Rolled Oats, Dates, Black Tea, Flax Seeds, Cinnamon, Ginger, Cardamom, Nutmeg, Cloves, Allspice
1) Remove the lid and seal and fill to the brim with your choice of liquid (250ml)

2) Blend using your blender's smoothie mode. If your blender does not have one, blend on low for 30-45 seconds then on high for another 30-60 seconds until smoothie is smooth

3) Pour it back into the cup and enjoy!
Key Ingredients
Chai spice: Made from our special blend of nutmeg, cinnamon, allspice, cloves, allspice, and cardamom

Cauliflower: Naturally high in fiber and B-vitamins, cauliflower is a great way to help get you satiated without all the excess calories

Flax Seeds: We love using flax seeds for its high content of omega-3 fatty acids and also its gluten free ability to create a great smooth drink