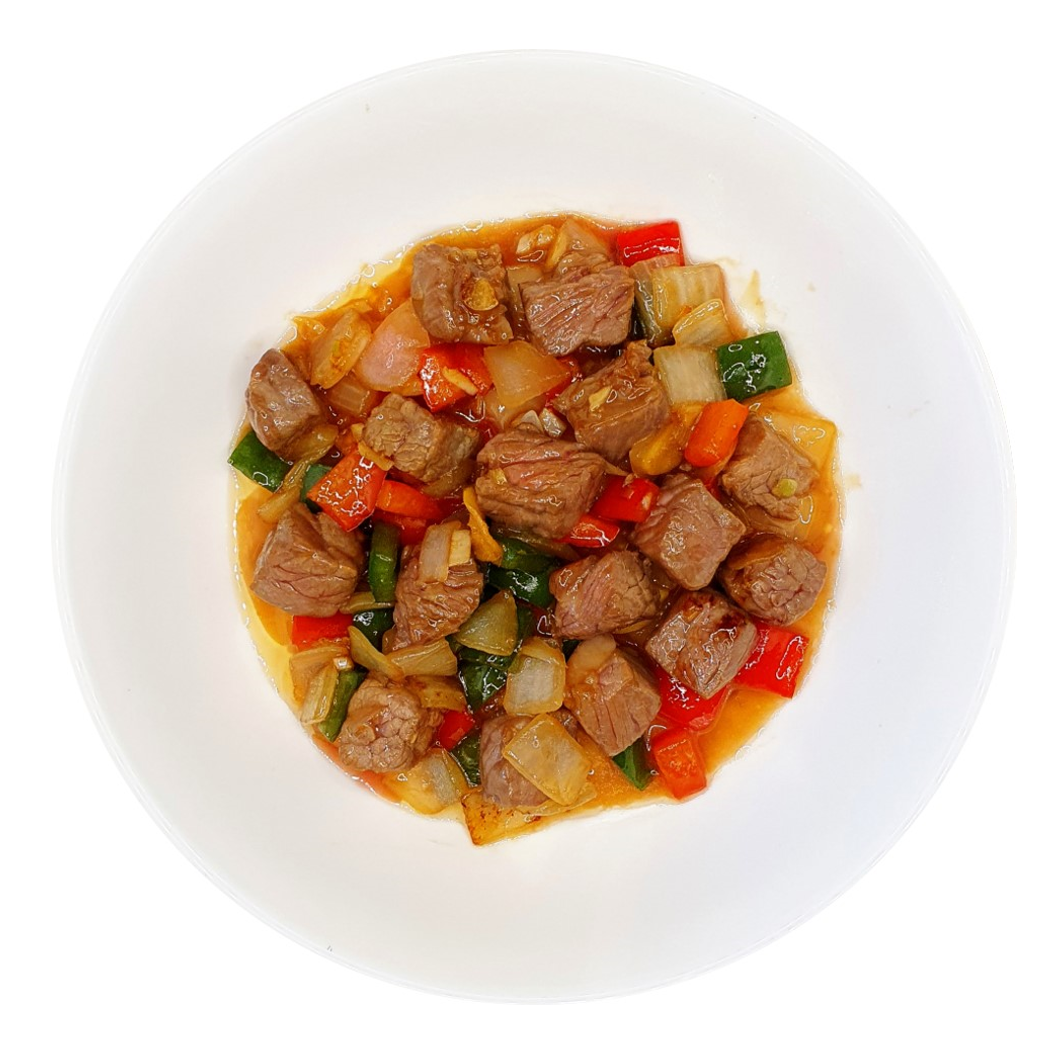 Bo Luc Lac (Viet-Style Shaking Beef)
A great cut of beef doesn't always have to be eaten as a steak (GASP!). Sure it's an amazing way to enjoy the full flavor of the beef, but try this method and you'll soon find yourself squirreling away a piece of your steak to do a luc lac!
PS: We've been told that the authentic way is to use the filet.... for us, we prefer something a tad more flavorful yet still pretty tender: the striploin. 
PPS: Yes, luc lac means to shake....so shake this bad boy vigorously in the pan while it sears. Just promise to keep those precious cubes in the pan.

Beef Striploin : 120g
Onions: 50g
Green Peppers: 25g
Red Peppers: 25g
Ginger: 5g
Garlic: 5g

Marinade/Sauce: 25ml
Light soy sauce [Water, Soya Bean, Sugar, Salt, Wheat Flour, Sodium Benzoate], Oyster Sauce, Cornstarch, Sugar
Contains soy, gluten, shellfish (from oyster sauce)

May contain traces of tree nuts
What to Expect
Effort Level: 1 Hat

Equipment Needed: Pan

Cooking Time: 4-5 minutes

Spice Level: Non-spicy

Total Calories: 305 kcal